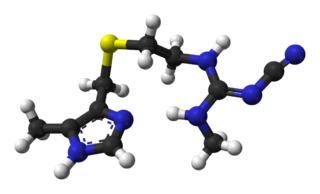 Faculty of Chemical and Food Technology
Department/Institute: Department of Ceramics, Glass and Cement /
Institute of Inorganic Chemistry, Technology and Materials
Contact person: Dr. Vladimír Kovár
Contact: +421 918 669 219
e-mail: vladimir.kovar@stuba.sk


Description:
The role of the X-ray diffraction laboratory is a qualitative and quantitative phase analysis of the solid substances of the natural and artificial origin. Samples are mostly the common ceramics and cementitios materials, the raw materials to their production as well as their advanced, manifold, thermally fabricated laboratory derivatives. This non-destructive method is used for reliable identification of crystalline substances and their phases. The crystalline phases can be additionally characterized by their unit cell constants.
The Laboratory is equipped with X-ray device STADI STOE with CoKα radiation and a linear position-sensitive detector (LPSD). The device allows us to measure samples in the range of angles 2Q from 3-5 ° to 120 °.
Prior XRD measurements, samples delivered to the laboratory can be additionally processed if necessary. Preparation of samples includes milling (ball mill), drying or heat treatment up to 1600°C in air atmosphere – temperature dependent phase analysis.
Publications, cooperation:
TOMÁŠ IFKA, MARTIN T. PALOU, ZORA BAZELOVÁ, THE INFLUENCE OF CaO AND P2O5 OF BONE ASH UPON THE REACTIVITY AND THE BURNABILITY OF CEMENT RAW MIXTURES, Ceramics – Silikáty 56 (1) 76-84 (2012)
Pavel Fellner, Jana Jurišová, Jana Kozánková, Ladislav Pach, Preparation of needle—like aragonite particles from calcium nitrate solution in batch and flow reactors, Acta Chimica Slovaca, Vol. 5, No. 1, 2012, pp. 5—11, DOI: 10.2478/v10188-012-0001-7
Projects:
| | | | | |
| --- | --- | --- | --- | --- |
| Názov | Od | Do | Druh | Garant |
| Anorganické peny a nové keramické penové materiály (1/0460/10) | 2010 | 2011 | VEGA | J. Lokaj |
| Charakterizácia odolnosti skla voči zvetrávaniu - identifikácia a kvantifikácia parametrov ovplyvňujúcich zvetrávanie skla. (APVT-51-010402, E6) | 2004 | 2004 | APVV | M. Jamnický |
| Koloidné kryštály pre fotoniku. (2/3200/23) | 2003 | 2005 | VEGA | L. Pach |
| Mechanizmy korózie a mikromechanické vlastnosti dentálnych materiálov. (APVV-0218-11) | 2012 | 2015 | APVV | E. Smrčková |
| Nové technológie výroby slnečných kolektorov. (4/2006/08) | 2008 | 2009 | RAV MŠ SR | J. Lokaj |
| Príprava Al2O3 keramiky z častíc nanometrových rozmerov. (1//1380/04) | 2004 | 2006 | VEGA | V. Kovár |
| Superiónovo vodivé oxidové sklené a sklokeramické kompozitné materiály obsahujúce katióny medi. (1/9141/02) | 2002 | 2004 | VEGA | M. Jamnický |
| Vplyv fosforečnanu trivápenatého a apatitov z alternatívnych palív na zloženie, štruktúru a reaktivitu slinkových minerálov a vlastnosti portlandského cementu. (1/0571/08) | 2008 | 2010 | VEGA | M. T. Palou |
| Vplyv očkovacích prísad na vývoj fázového zloženia a mikroštruktúry počas hydratácie sulfoaluminátových cementov. (1/0245/03) | 2003 | 2005 | VEGA | M. T. Palou |
| Výskum - možnosti využitia elektrárenských popolčekov a odpadov.... (29021) | 2009 | 2009 | -- Iný domáci -- | M. T. Palou |
| Vývoj bioanorganických a biokompozitných materiálov pre medicínske aplikácie. (1/0934/11) | 2011 | 2013 | VEGA | M. T. Palou |
Photos: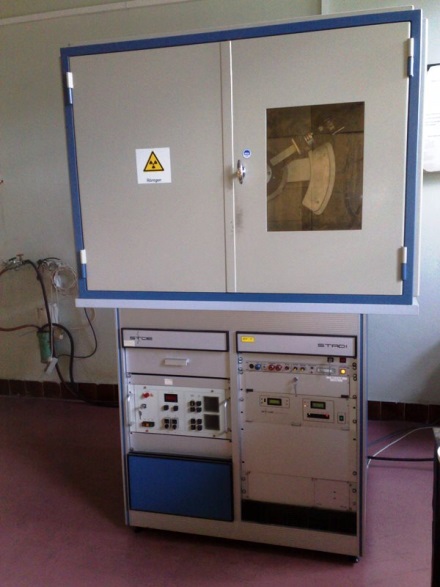 Fig. 1: Powder X-ray diffractometer Stadi STOE P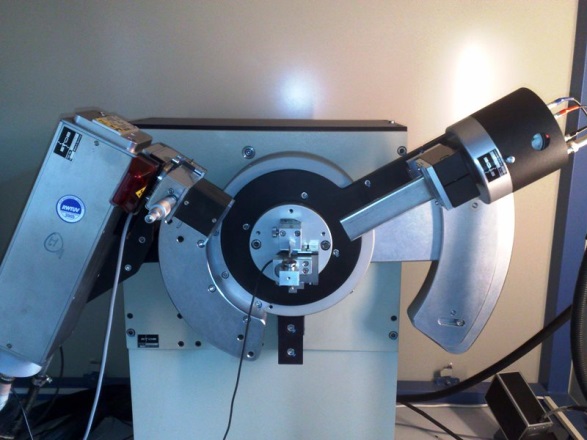 Fig. 2: Detail view of the arrangement of the CoKα radiation source and the linear position-sensitive detector