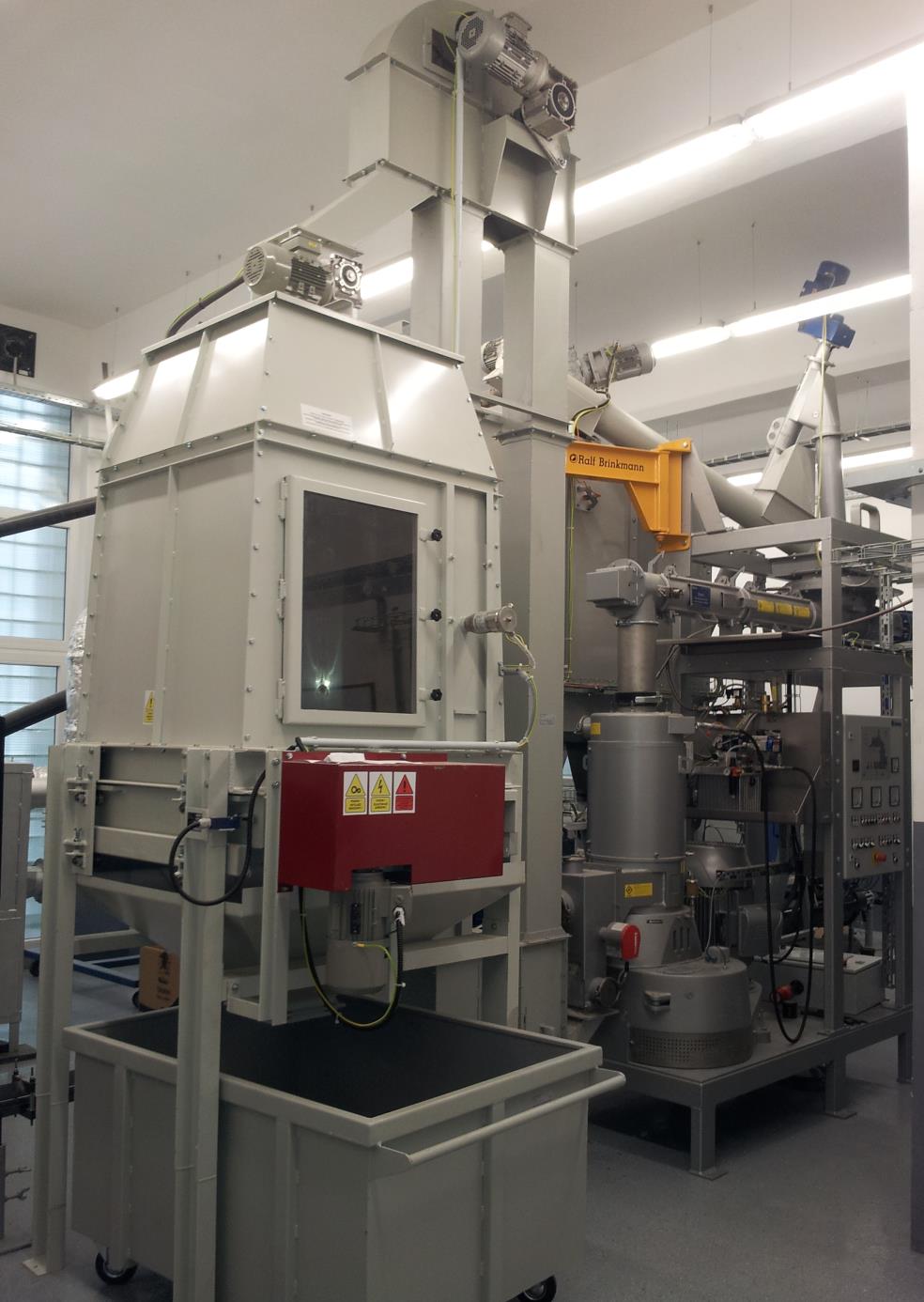 Faculty of Mechanical Engineering
Department/Institute: Institute of Manufacturing Systems,
Environmental Technology and Quality Management
Contact person: Ing. Miloš Matúš, doc. Ing. Ľudovít Kolláth, PhD.
Contact: +421 2 5729 6543
e-mail: milos.matus@stuba.sk, ludovit.kollath@stuba.sk

Description:
Institute of Manufacturing Systems, Environmental Technology and Quality Management was founded in 2007 by union of Department of Manufacturing Systems and Department of Production Engineering. Pedagogical and scientific work of the Institute covers two main aspects of the whole machinery factory activities:
- the technical aspect of production engineering with focus on environmental aspects throughout the life cycle of products,
- managerial aspect with focus on quality production.
Biomass laboratory is used mainly for:
- research of technical and economic parameters of technologies (crushing, drying, sorting, briquetting, pelleting) for the recovery of biomass waste,
- development of structural nodes and new machinery and equipment for these technologies,
- research of parameters of composite materials based on wood biomass and plastics.
The most important machines and instruments of the laboratory: pelleting and briquetting line with computer control (crusher, pellet press, briquetting press, screw press, dryer, conveyors, tanks, pellets cooler), calorimeter, hygrometer, sieves, thermometer, infrared camera, muffle furnace, appliances for measuring the mechanical properties of the pellets and briquettes (hardness, abrasion, mechanical durability), extruder with granulator and cooler.
The laboratory is a part of the "National Centre for Research and Application of Renewable Energy Sources at STU in Bratislava".
Following projects have been solved with the use of technical equipment of the laboratory:
- Recycling Fund – Technology research of progressive recovery of waste from old vehicles
- APVV - Tools durability research of progressive compacting machine design and development of adaptive control for compaction process
- PRAXIS - European Center for Project/Internship Excellence (518811-LLP-1-2011-1-PT-ERASMUS-ENW)
- CERREC - Central Europe Repair & Re-use Centres and Networks (3CE278P3)
- WASTRE - On-Line Learning Modules for Waste treatment, Waste disposal and Waste recycling (113101621)
The most important publications in recent years:
Šooš, Ľubomír [50%] - Hodolič, Janko [50%]: Upravljanje otpadom u Slovačkoj. - 1. vyd. - Novi Sad : Fakultet tehničkih nauka, 2008. - 279 s. - ISBN 978-86-7892-110-0
Čosič, Ilija [20%] - Lazarevič, Milovan [20%] - Šooš, Ľubomír [20%] - Onderová, Iveta [20%] - Križan, Peter [20%]: Proizvod na kraju životnog veka : demontaža i reciklaža. - 1.vyd. - Novi Sad : Fakultet tehničkih nauka, 2009. - 172 s. - ISBN 978-86-7892-188-9
Hodolič, Janko [11,48%] - Vukelič, Djordje [11,42%] - Hacistevidž, Miodrag [11,42%] - Budak, Igor [11,42%] - Badida, Miroslav [11,42%] - Šooš, Ľubomír [20%] - Kosec, Borut [11,42%] - Bosák, Martin [11,42%]: Reciklaža i reciklažne technologije. - Novi Sad : Fakultet tehničkih nauka, 2011. - 524 s. - ISBN 978-86-7892-342-5
Šooš, Ľubomír [33,34%] - Koleják, Milan [33,33%] - Urban, František [33,33%]: Biomasa - obnoviteľný zdroj energie. - 1. vyd. - Bratislava : VERT, 2012. - 400 s., 129 obr., 103 tab. s. - ISBN 978-80-970957-3-4
Čičková, Helena [10%] - Kozánek, Milan [10%] - Morávek, Ivan [70%] - Takáč, Peter [10%]: A behavioral method for separation of house fly (Diptera: Muscidae) larvae from processed pig manure. In: Journal of Economic Entomology. - ISSN 0022-0493. - Vol. 105, No. 1 (2012), s. 62-66
Šooš, Ľubomír [35%] - Ondruška, Juraj [35%] - Biath, Peter [25%] - Kováč, Pavel [5%]: Development of modular flood barrier concept made from recycled plastic. In: Chemické listy. - ISSN 0009-2770. - Vol. 107, Iss. S1 : 5th International Conference Polymeric Materials in Automotive. PMA 2013 & 21th Slovak Rubber Conference. SRC 2013.- Bratislava, 23.-25. 4. 2013 (2013), p. s94-s97
Kers, Jaan [40%] - Kulu, Priit [5%] - Aruniit, Aare [5%] - Laurmaa, Viktor [5%] - Križan, Peter [35%] - Šooš, Ľubomír [5%] - Kask, Ü. [5%]: Determination of physical, mechanical and burning characteristics of polymeric waste material briquettes. In: Estonian Journal of Engineering. - ISSN 1736-6038. - Vol. 16, No. 4 (2010), s. 307-316
Križan, Peter [50%] - Matúš, Miloš [30%] - Šooš, Ľubomír [16%] - Kers, Jaan [1%] - Peetsalu, P. [1%] - Kask, Ü. [1%] - Menind, A. [1%]: Briquetting of municipal solid waste by
different technologies in order to evaluate its quality and properties. In: Agronomy Research. - ISSN 1406-894X. - Vol. 9. Biosystems engineering. Spec.iss. 1 (2011), s. 115-123
Križan, Peter [33,34%] - Šooš, Ľubomír [33,33%] - Matúš, Miloš [33,33%]: Optimalisation of briquetting machine pressing chamber geometry. In: Machine Design. - ISSN 1821-1259. - 2010. - , 2010, s. 19-24
Matúš, Miloš [70%] - Križan, Peter [30%]: Modularity of pressing tools for screw press production solid biofuels. In: Acta Polytechnica. - ISSN 1210-2709. - Vol. 52, No. 3 (2012), s. 71-76
Beniak, Juraj [100%]: Calibration of sensors for measuring load in shredding machines. - DOI:10.2478/v10228-011-0007-y. In: Scientific Proceedings Faculty of Mechanical Engineering STU Bratislava. - ISSN 1338-1954. - Vol. 19/2011. - Bratislava : Nakladateľstvo STU, 2011, s. 43-50
Dušička, Peter [16%] - Hutňan, Miroslav [14%] - Jelemenský, Ľudovít [14%] - Kolláth, Ľudovít [14%] - Packa, Juraj [14%] - Šály, Vladimír [14%] - Šulek, Peter [14%]:
Obnoviteľné zdroje energie : Biomasa - slnko - voda. - Pezinok : Renesans, s.r.o., 2011. - 304 s. - ISBN 978-80-89402-37-3
Cooperation with foreign institutions and practices:
EVPU Nová Dubnica – Design of the line to separate the components of municipal waste
Konštrukta Industry, Trenčín - Development of briquetting machines, Development of flood defenses
MicroStep, s. r. o., Bratislava - Development of structural nodes for CNC cutting machines
VW Slovakia - Ensuring the study program – Car Production
VUJE - Development of equipment for nuclear safety
SAV - common projects (development of composite materials, research of biofuels)
Technical universities in Czech Republic, Serbia, Austria, Hungary, Romania ... - Preparation of common projects, bilateral projects – Mobility
Photos:


Figure 1: Model of pelleting and briquetting line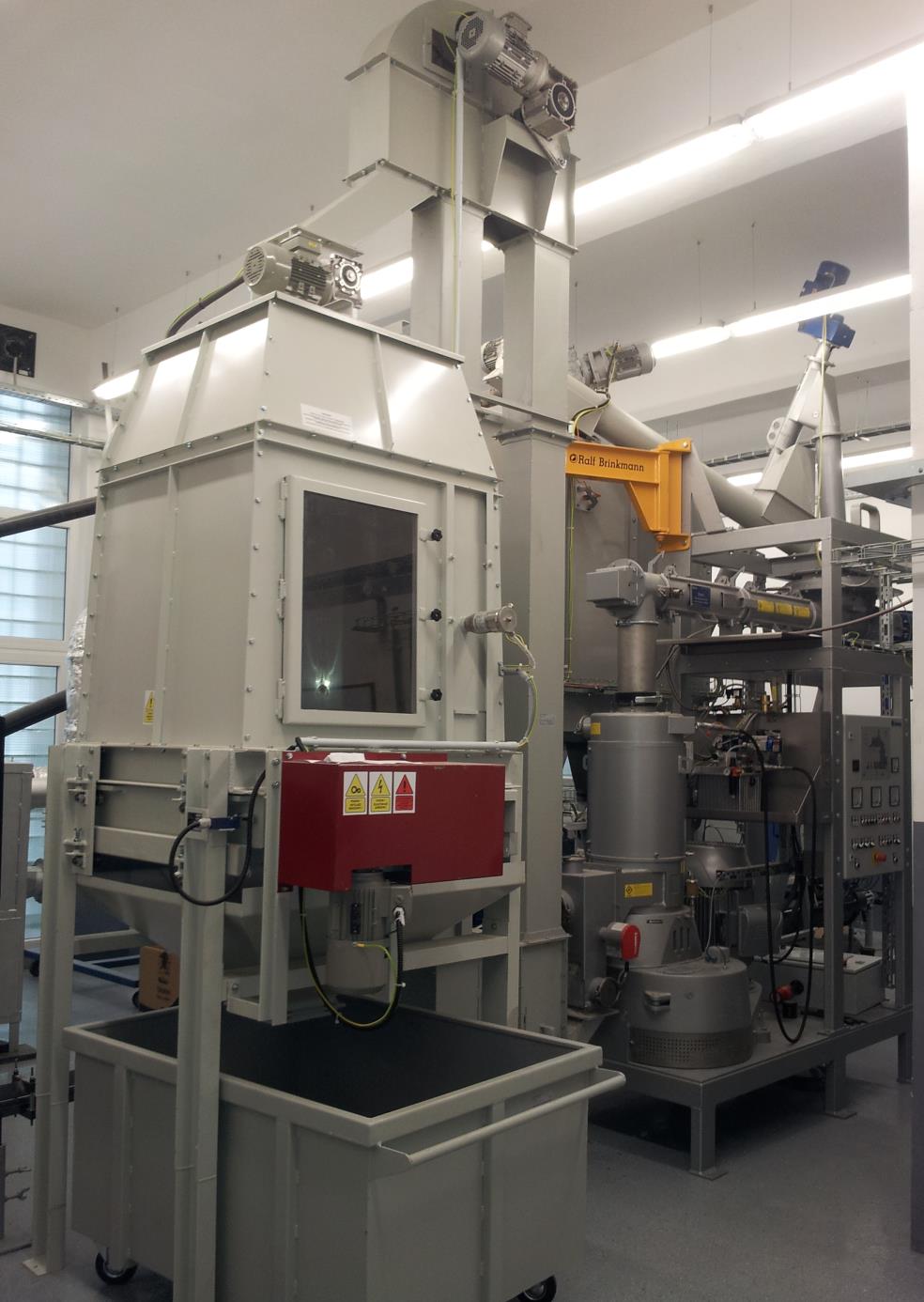 Figure 2: Pellet mill with pellet cooler and fines separator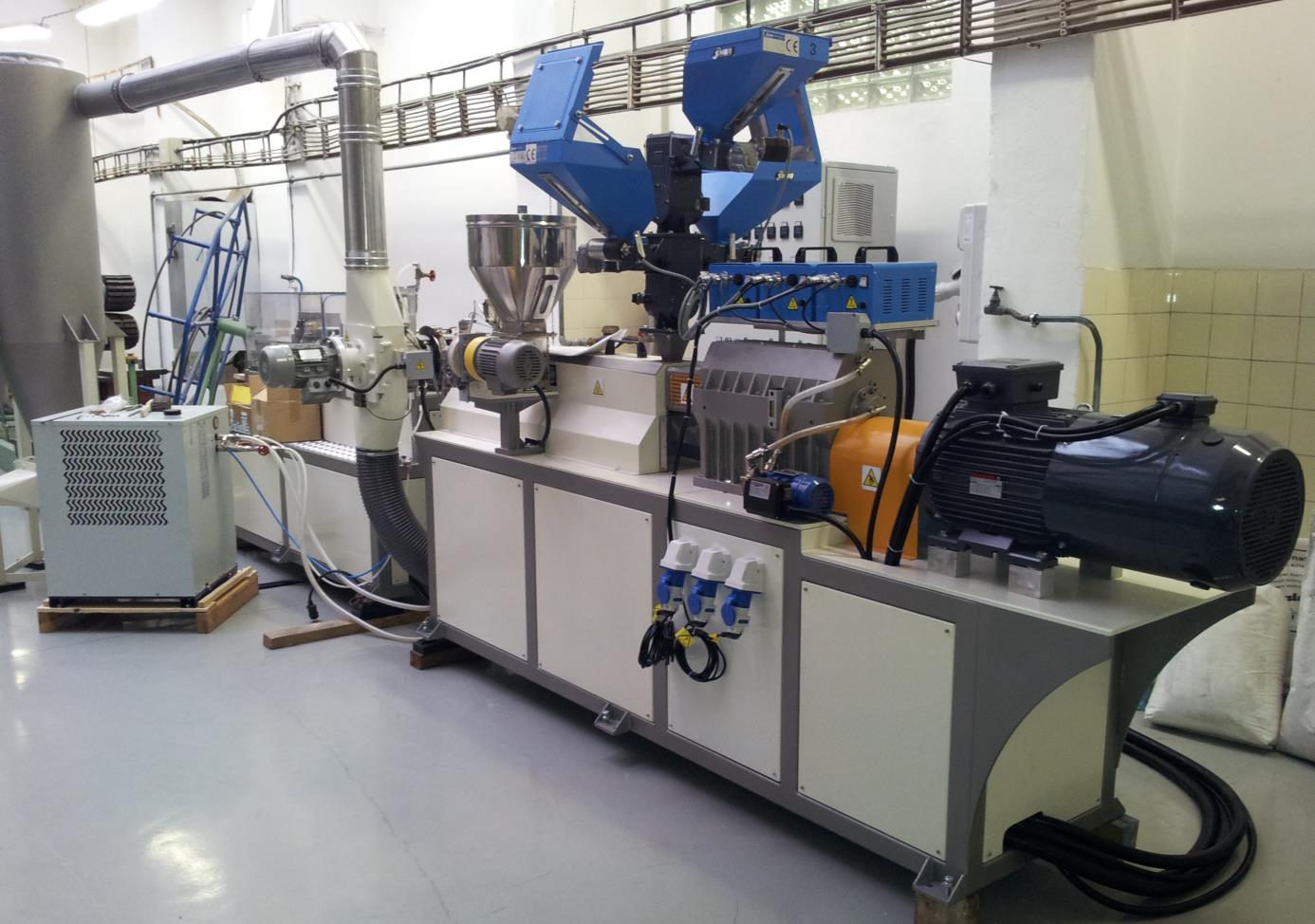 Figure 3: Extruder with granulator and cooler