Faculty of Civil Engineering
Department: Department of Transportation Engineering
Contact person: Ing. Silvia Cápayová, PhD.
Contact: +421 2 5927 4355
e-mail: silvia.capayova@stuba.sk

Description:
Research of Department of Transportation Engineering in the Laboratory of traffic engineering aims to verify the performance of road building materials, design of road building mixtures, mechanics and diagnosis of roads. A separate area is a section of safety and planning in transportation engineering. Through projects "University Science Park" and "University Science Park III" there is an effort towards renewal of the experimental base for research of traffic engineering in objects of Faculty of Civil Engineering and Research center Trnavka.

Laboratory No. 1 – Radlinského Street 11, Bratislava - centre, block A, floor -2
Road building mixtures research - especially asphalt mixtures and their basic materials (aggregates, asphalt binder).

Laboratory No. 2 – Technická Street 5, Bratislava - Trnávka
I. Road building materials research – materials for road construction and embankment, classic materials such as soil, aggregates, asphalt binders, hydraulic binders, recycled materials, secondary raw materials (e.g. used tires), energy management (e.g. fly ash, blast furnace slag) or other materials.
II. Road building mixtures research - unbound mixtures, bound mixtures with hydraulic or asphalt binder.
III. Mechanics and diagnosis of roads - Evaluation and experimental verification of road constructions surface properties (roughness, equality etc.). Determining the characteristics of serviceability and bearing capacity of roads, the residual service life of the pavement, mechanical efficiency and material fatigue
IV. Safety, planning and traffic engineering - collection of basic and specific traffic characteristics, experimental verification of time-space variations of traffic flow and traffic interrelationships at micro and macro level, quality assessment of transport space in terms of safety, efficiency and environmental capacity of transport system network, transport infrastructure and public space in urban and rural areas , continuous monitoring of transport processes and their use for assessing, designing and dimensioning in the planning and design activities . Assessment and design of barrier free civil engineering infrastructure.
Projects:
The most important projects for the last 5 years:
VEGA Traffic areas structures in integrated transport space (1/2013 – 12/2015, responsible researcher: doc. Ing. K. Bačová, PhD.)
Research and monitoring of quality parameters of public transport spaces, research and proposal of typology of reintegrated public transportation spaces, surveys of the suitability of implantation of organizational and structural measures for traffic calming in urban areas. Design and renovation variants of strengthened traffic areas with special focus also on protected areas. Energy saving reinforced trafficked areas with long-life serviceability. Structure mechanics on trafficked areas. Re-use of materials in the pavement management system. Efficiency and energy demand of renovation technologies on reinforced trafficked areas.
City and Traffic 2013 (2012-2013, responsible researcher: Ing. M. Ondrovič, PhD.)
It is educational workshop with the intention to encourage international cooperation of students, exchange of knowledge in traffic and transport engineering and establishment of students networking among the Visegrad and other countries of Europe. The workshop is focused on creation of more lively, attractive and safe roads and public areas in towns, with emphasis on pedestrians and bicyclist. The outputs of the workshop are presented to the public discussion about the future of the town.
SPECTRA - CETIS - CEntre of Transportation Infrastructure in Settlements (2007-2010, SK Leader: prof . Ing . B. Bezák, PhD.)
The creation of the Centre for the transport infrastructure of settlements for creating cutting-edge expertise in the field of intelligent technology planning, design, construction, operation and rehabilitation of transport infrastructure and creation of capacities for the collection of specific operational, functional, materials and design characteristics, their analysis and continuous monitoring of their time - spatial variations, based on advanced modern information and communication technologies, their use for determining the current and forecasting of prospective traffic demands with in the central european cross-border region to optimize the spatial structures of settlements and improving the quality of life of residents .
ROSEMAN (2009-2013 , Resp . Leader: prof . Ing . B. Bezák , PhD . / Ing.P.Rakšányi , PhD - since 2010 )
Management of increasing of traffic safety ( Road Safety Inspection) in the urban environment of model towns in Austria and in Slovakia; Surveys of the state of awareness of road safety and the level of knowledge of traffic rules; Best Practice Catalogue examples and solutions for investors investment-inexpensive traffic-safety measures (TSM/DBO), Design and construction of the TSM/DBO model sites: Kostolište Malacky Hohenau an der March, campaigns; realization of TSM/DBO and survey of their effectiveness. Verification methodology for road safety inspections of roads (RSI) and effectiveness of the proposed traffic-safety measures TSM/DBO to increase awareness among public and professionals in the process of Traffic Safety (BECEP).
VKM AT-SK Transport model (200 9-2013 , SK-Leader: prof . Ing . B. Bezák , PhD . )
Model for comprehensive intermodal modeling of demands of individual, public and non-motorized transport and their interrelationships in a joint cross-border area of eastern Austria / western Slovakia as a segment of CENTROPE ( AT - CZ - SK - HU ) region. It is a tool for modeling current and prospective transport demands at regional and subregional levels for the decision of the stakeholders and authorities at local, urban and regional level (local councils, Municipality, Ministry, Government, professional institutions), as well as their application in theoretical modeling of traffic processes.
VEGA Energy saving, economic and environmental roads and traffic platforms (1/2010 – 12/2011, responsible researcher: doc. Ing. K. Bačová, PhD.)
Compose the methodology of evaluation, planning and design of sustainable public transport space. Quality parameters of transport and urban planning solutions and traffic appropriate infrastructure. Energy consumption research with emphasis on the urban and rural environment. Energy consumption research in the field of road building materials and processes. Energetic and economy demand of road building materials in the process of execution and repair of some pavement structures on roads and trafficked areas.
Publications:
10 most important publications in the last years:
BEZÁK, BYSTRÍK - ĽOS, PETER: Cross - Border Mobility Survey. In: 14th Traffic Engineering Days. : International Seminar on the Development of Current Road Network from the Point of View of Traffic Engineering. Hustopeče, CZ, 5.-6.6.2013. - Brno : Česká silniční společnost, 2013. - ISBN 978-80-02-02466-8. - 6 pages
BEZÁK, BYSTRÍK – EMBERGER, GÜNTER - SCHUMICH, MICHAEL - LETH, ULRICH: Central European Cross Border Transport Model (CECBTM). In WCTR 2013: 13th World Conference on Transport Research.Rio,15.-18.7.2013. [B.m.], 2013, s. 19.
BAČOVÁ, KATARÍNA - SITÁRIK, JOZEF: Pavement structures on extremely loaded roads in urban areas. In: QUAERE 2013. Vol. III : Proceedings of of International Scientific Interdisciplinary Conference of Doctoral Students and Fellows. Hradec Králové, CZ, 20.-24.5.2013. - Hradec Králové : Magnanimitas, 2013. - ISBN 978-80-9052-43-7-8. - pp. 2757-2764.
ZUZULOVÁ, ANDREA -GSCHWENDT, IVAN: Climate conditions and their impact on road pavement design. In Bearing Capacity of Roads, Railways and Airfields. Volume 2: Proceedings of the Ninth International Conference. Trondheim, Norway, 15.-27.6.2013. Trondheim: Akademika Publishing, 2013, s. 523--535. ISBN 978-82-3210286-0.
ŠTEFUNKOVÁ, SILVIA - ZUZULOVÁ, ANDREA: The Possibilities of Energy Saving for Road Construction Materials. In: QUAERE 2013. Vol. III : Proceedings of International Scientific Interdisciplinary Conference of Doctoral Students and Fellows. Hradec Králové, ČR, 20.-24.5.2013. - Hradec Králové : Magnanimitas, 2013. - ISBN 978-80-9052-43-7-8. - pp. 2528-2533.
NEMČEK, MILOSLAV: Design Speed Versus Traffic Safety. In: Traffic Safety on Roads : international participation, Conference Proceedings, Senec, SR, 18.-20.9.2013. - : Kongres STUDIO, spol. s.r.o., 2013. - ISBN 978-80-89565-09-2. - pp. 50-54.
ŠTEFUNKOVÁ, SILVIA - ŽÁK, JOSEF - VAVŘIČKA, JIŘÍ: Comparison of Low-temperature Bituminous Mixtures Selected Properties. In Road and rail infrastructure II. CETRA 2012 : 2nd International Conference.Dubrovnik,Croatia,7.-9.5.2012. Zagreb: University of Zagreb, 2012, s. 351--356. ISBN 978-853-6271-50-1.
BEZÁK, BYSTRÍK - KAPUSTA, VLADIMÍR - NEUMANNOVÁ, MIROSLAVA - RAKŠÁNYI, PETER - MACHCINÍK, ŠTEFAN: Safety of the Road System. In Roads for a better life mobility, sustainability and development: XXIVth World Road Congress.Mexico City,26.-30.9.2011. 2011. – unpaginated.
BAČOVÁ, K. - GSCHWENDT, I. - BOROS, Z. - STAŇO, R. - KOMAČKA, J: Quality of Road Infrastructures. In: Roads for a Better Life : Mobility, Sustainability and Development : 24th World Road Congress. Mexico City, 26.-30.9.2011, 2011. – unpaginated.
ONDROVIČ, MILAN: Technical Standards: Design of Measures for Barrier-Free Roads. In: Traffic Safety on oads : proceedings of conference with international participation. Vyhne, SR, 21.-23.9.2011., 2011. – ISBN 978-80-970356-8-6. - pp. 52-55.
Cooperation:
Cooperation with practice:

Doprastav a.s., Bratislava; Strabag s.r.o., Bratislava; Skanska SK a.s., Bratislava; CHÉMIA – SERVIS, a.s., Bratislava, CESTY NITRA, a.s., Colas Hungary Zrt. Budapest;
Slovak Universities:

Faculty of Civil Engineering, University of Žilina,
Faculty of Civil Engineering, The Technical University of Košice,
Foreign Universities:

Austria:

Vienna University of Technology,
University of Natural Resources and Life Sciences (BOKU), Vienna,

Czech republic:

Faculty of Civil Engineering, Czech Technical University In Prague,
Faculty of Civil Engineering, Brno University of Technology,
Faculty of Civil Engineering, VŠB-Technical University of Ostrava,
Jan Perner Transport Faculty, University of Pardubice

Germany:

Cologne University of Applied Science, Köln,
Bauhaus-University Weimar, Weimar

Greece:

Hellenic Institute of Transport, Thessaloniki

Hungary:

Budapest University of Technology and Economics;
Széchenyi István University, Győr,

Lithuania:

Faculty of Transport Engineering, Vilnius Gediminads Technical University

Poland:

Faculty of Civil Engineering , Wrocław University of Technology,
Faculty of Civil Engineering, Cracow University of Technology

Slovenia:

Faculty of Civil Engineering, University of Maribor,
Photos: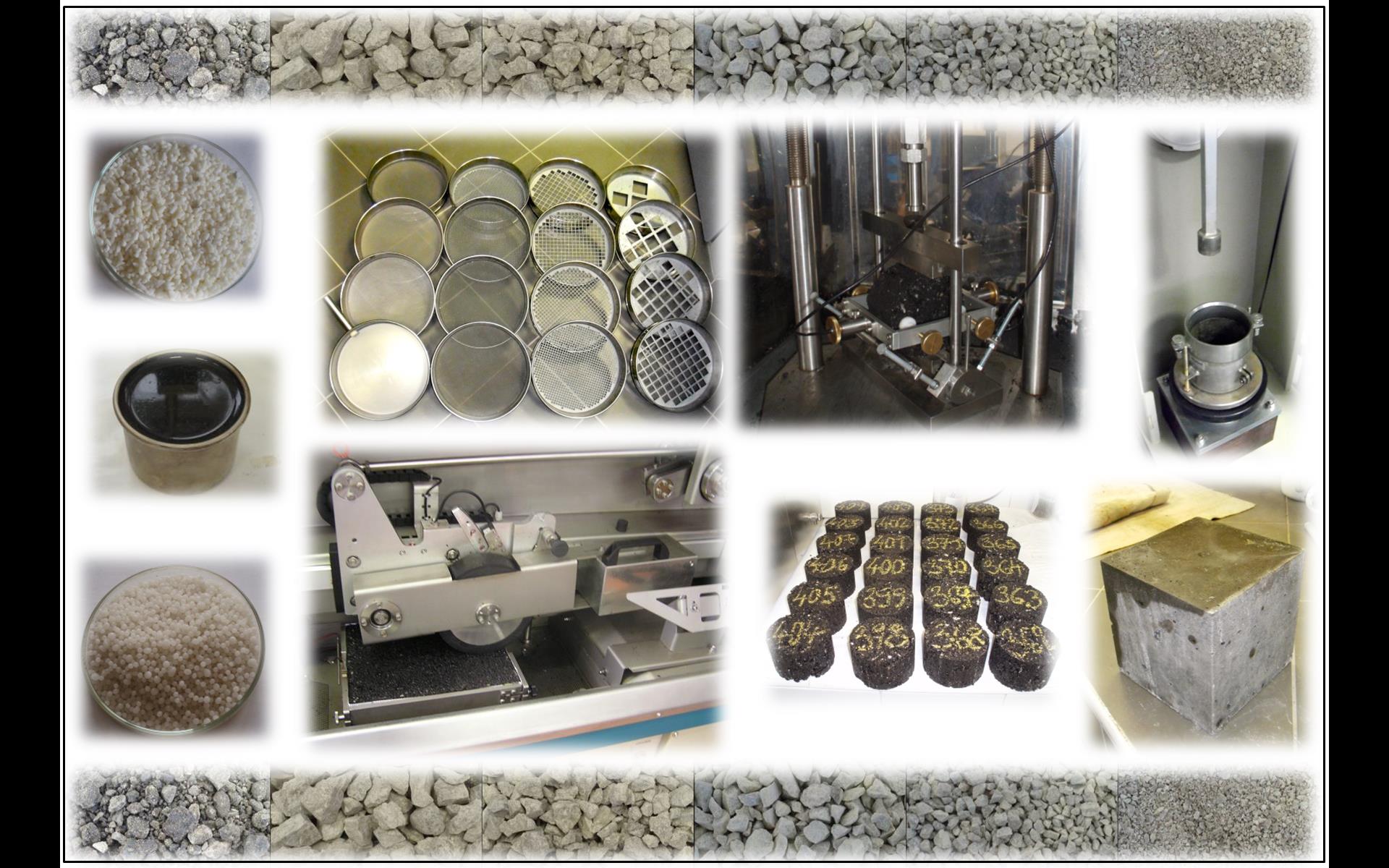 Photo 1: Experimental verification performance of road construction materials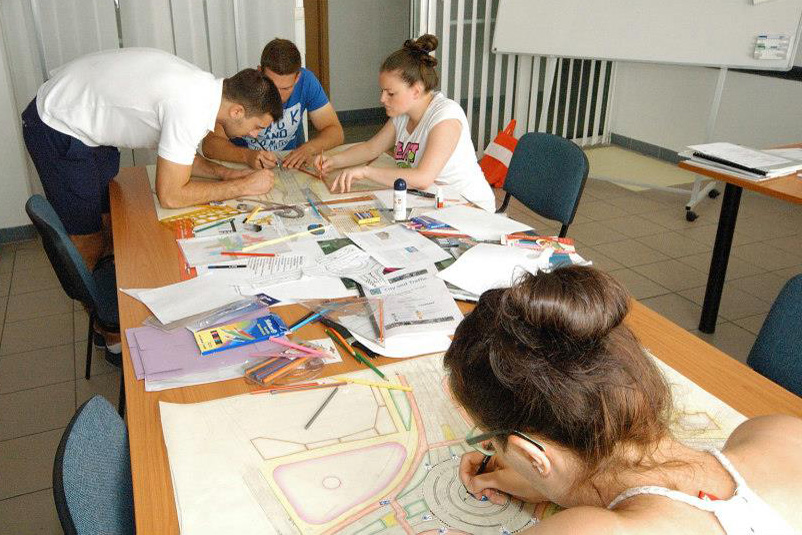 Photo 2: Workshop City and Traffic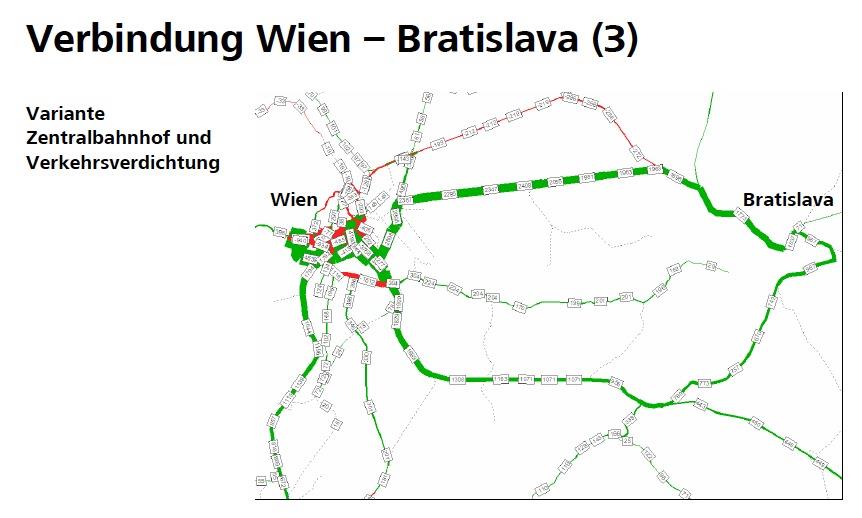 Photo 3: Modelling of transport in VISUM environment – VKM AT- SK Transport model