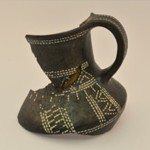 Faculty of Civil Engineering
Department: Department of Theoretical Geodesy
Contact person: Ing. Renata Ďuračiová, PhD.
Contact: +421 2 5927 4534
e-mail: renata.duraciova@stuba.sk

Projects:
Prediction of Archeological Sites (APVV-0249-07, 2008 - 2011)


Project is focused on development and publication of the Predicting Map of Archaeological Sites (PMAS) from the area of interest by methods of prediction modelling with an application of environmental and social parameters which influence the deployment of archaeological sites. One of the main objectives of the project is to define uncertain character of parameters which influence the deployment archaeological sites. To solve this objective it is necessary to apply fuzzy logic in statistical analysis. PMAS will contribute to effective protection of the Slovak cultural-historical heritage.
Quality Evaluation in a Cadastral Domain (VEGA 1/4025/07)


Research project is focused on the evaluation of a quality within a cadastral domain in the terms of its specification. It discusses the principles of quality evaluation – data quality parameters, data quality evaluation procedures and the documentation of a domain and the results of quality evaluation. The definitions respect the ISO 19100 series of international standards. Cadastral domain model uses UML with respect to the principles of object-oriented modelling. Quality model of a chosen domain is associated to the metadata model specified according to the

STN EN ISO 19115:2005 Geographic Information – Metadata

standard.
Publications:
LIESKOVSKÝ, J. - ŠPULEROVÁ, J. - DOBROVODSKÁ, M. - LIESKOVSKÝ, T. - KENDERESSY, P. - KOLEDA, P. Factors affecting preservation of the traditional agricultural landscapes in Slovakia. In GEOMED 2013 : 3rd International Geography Symposium. Abstracts.Kemer,Turkey,10.-13.6.2013. Istanbul: Inkilap Publishing, 2013, s. 202. ISBN 978-605-62253-7-6.
ĎURAČIOVÁ, R. Querying Uncertain Data in Geospatial Object-relational Databases Using SQL and Fuzzy Sets. In: Slovak Journal of Civil Engineering Vol. 21, No. 4., 2013, pp. 1-12. ISSN 1210-3896.
LIESKOVSKÝ, T. – ĎURAČIOVÁ, R. – KARELL, L. Selected Mathematical Principles of Archaeological Predictive Models Creation and Validation in the GIS Environment. In: Interdisciplinaria Archaeologica: Natural Sciences in Archaeology Vol. 4, Iss. 2., 2013, pp. 33-46. ISBN 2336-1220.
ĎURAČIOVÁ, R. – LIESKOVSKÝ, T. – STOPKOVÁ, E. – KROČKOVÁ, K. The Benefit of Fuzzy Logic to Protection of Cultural and Historical Heritage In GIS Ostrava 2013 Geoinformatics for City Transformations. Symposium. Ostrava, ČR, 21.-23.1.2013. Ostrava: VŠB - Technická univerzita Ostrava, 2013, pp. 255-268. ISBN 978-80-248-2951-7.
LIESKOVSKÝ, T. – CHALACHANOVÁ, J. – ĎURAČIOVÁ, R. – BLAŽOVÁ, E. Archaeological Predictive Modeling from the Perspective of Geoinformatics. Bratislava: REMPrint, s.r.o., 2011, 187 p., ISBN 978-80-970741-0-4. (in Slovak)
LIESKOVSKÝ, T., KUZMA I. Analysis of roundel visibility in GIS environment. In: Študijné zvesti Archeologického ústavu SAV 41, 2007, ISBN 978-80-89315-00-0.
Cooperation:
SAHI – Slovak Archaeological and Historical Institute – cooperation in field of archaeology and documentation of cultural – historical heritage in Slovakia and in international field
Instituts für Vorderasiatische Archäologie der Freien Universität Berlin – cooperation on archaeological excavation of site Tell Fehkeryie, Syria
Department of Comparative Religions, Faculty of Philosophy, Comenius University, Bratislava, Slovakia – cooperation on archaeological excavation of site Uaxactun and Peten region, Guatemala
Department of Archaeology, Faculty of Philosophy, Comenius University, Bratislava, Slovakia – cooperation in field of archaeology and documentation of cultural – historical heritage
Institute of Archaeology of the Slovak Academy of Sciences Nitra – cooperation in field of archaeology and documentation of cultural – historical heritage