Description:
Hydraulic laboratory is located in the building of the Faculty of Civil Engineering in Bratislava. It is intended for research of hydraulic and hydro-technical problems of water structures and water management facilities by the means of physical modelling. Basic laboratory space used for installation of the models has dimensions of 30 x 8 x 6 m (length x width x height). It includes a system of tanks, channels, pipes and pumps which create a closed circuit of water in the laboratory. The control of the hydraulic system of the laboratory is fully automatic and has a maximum flow capacity of 170 ls-1. A part of the laboratory is also a flow channel with adjustable slope used for research on hydraulic problems on sectional models. It has a separate closed circuit water as well.
Since 2011, the complexly renovated and is fully technologically equipped for research on physical models. For measuring of hydraulic parameters of fluids the laboratory is equipped with pressure and ultrasonic sensors, water level gauges, magnetic-inductive flowmeters, Thomson specific weir, hydrometric propellers, induction and ultrasonic flow velocity meters, laser-optical flow velocity meters, strain gauges and load cells. Of these, the most advanced instruments designed for non-invasive measurement of hydraulic parameters of flow are the laser - optical device from the company Dantec Dynamics – the LDA and the PIV.

Projects, publications, cooperation:
In the past, in this laboratory research was conducted on major hydraulic structures, which was subsequently implemented in practice. The most important is undoubtedly the research on the filling and emptying system of the Gabčíkovo navigation locks.
In the recent past there has been a research on the control object of the Oreské dry reservoir, which is a part of the flood protection system.
Research on the physical model in 2009 was devoted to verification of project design, intake structure, pressure conduit, surge chamber and the inlet section of the Dobrohošť Small Hydropower Plant on the Danube River. The SHPP including the researched is now also implemented.
In 2012, a physical model verifying the discharge capacity of a railway bridge built in an urban area has been built in the laboratory. Measures to ensure flood protection of the bridge and associated stream sections were designed and experimentally tested on the model.
In 2012 validation measurements were carried out on a model of a broad crested weir in cooperation with FAST VUT Brno at the project FAST - S -12- 8 " Flow characteristics of a rectangular broad-crested weir ".
Photos: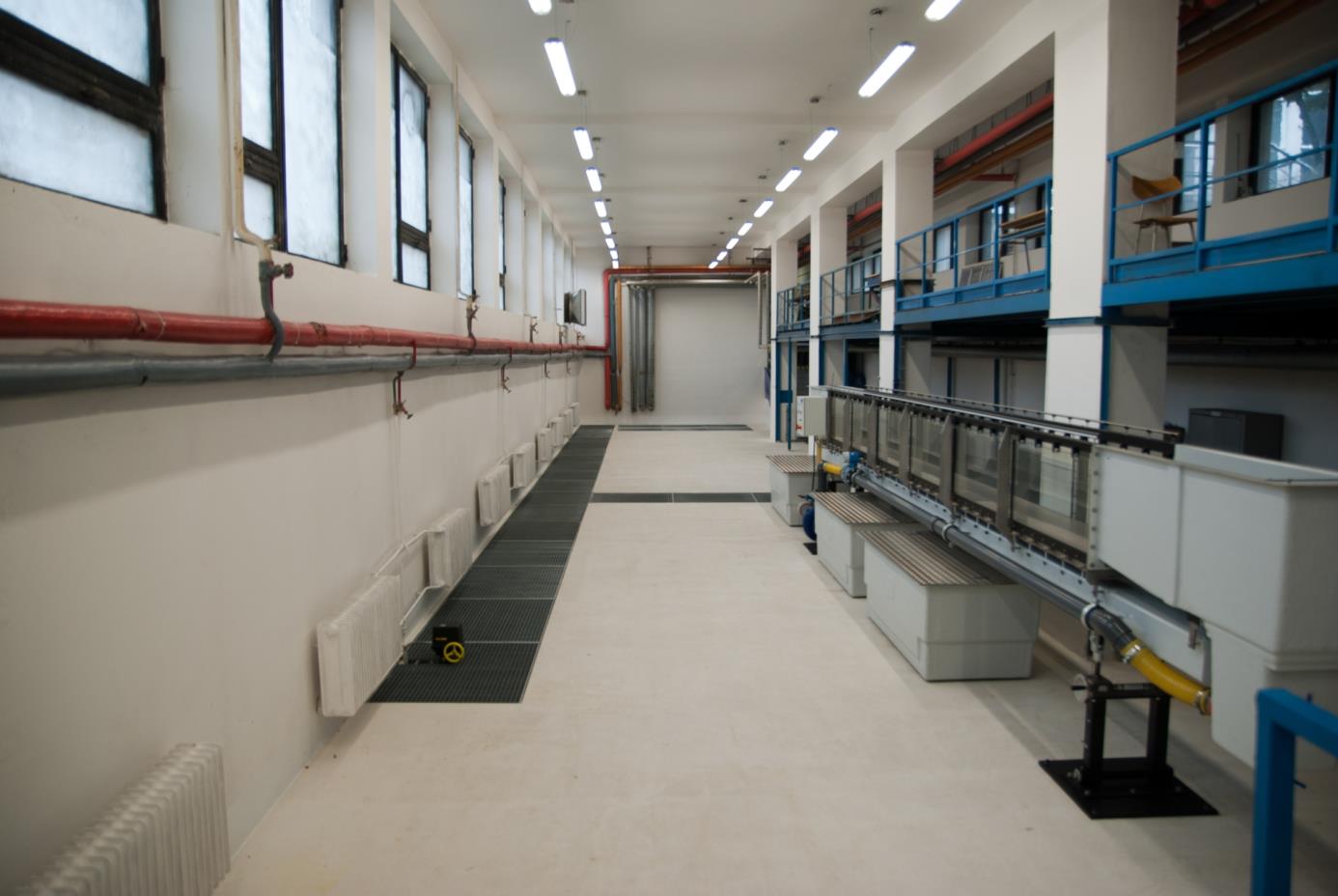 Fig. 1: The hydraulic laboratory with the flow channel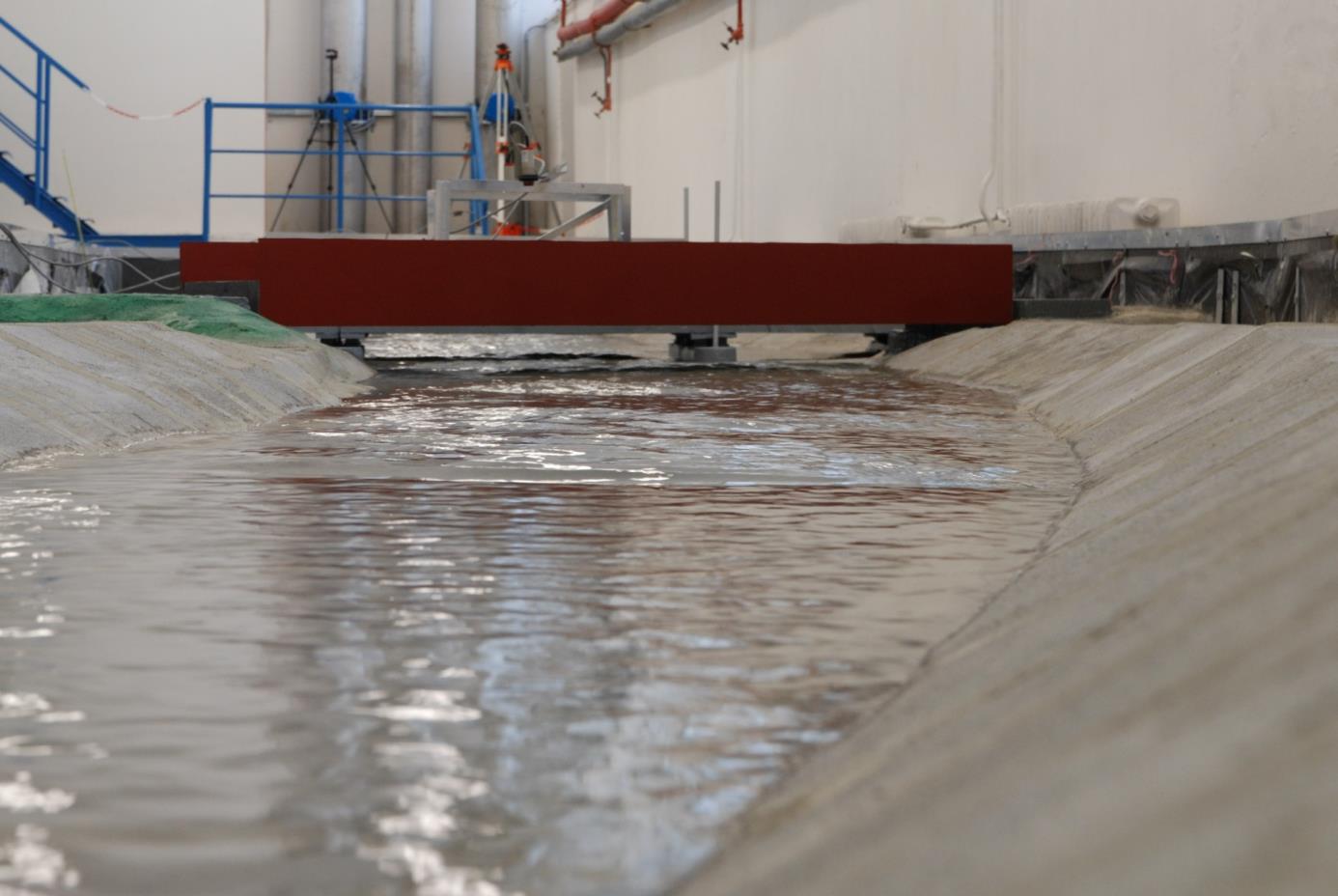 Fig. 2: A three dimensional physical model of a riverbed with bridges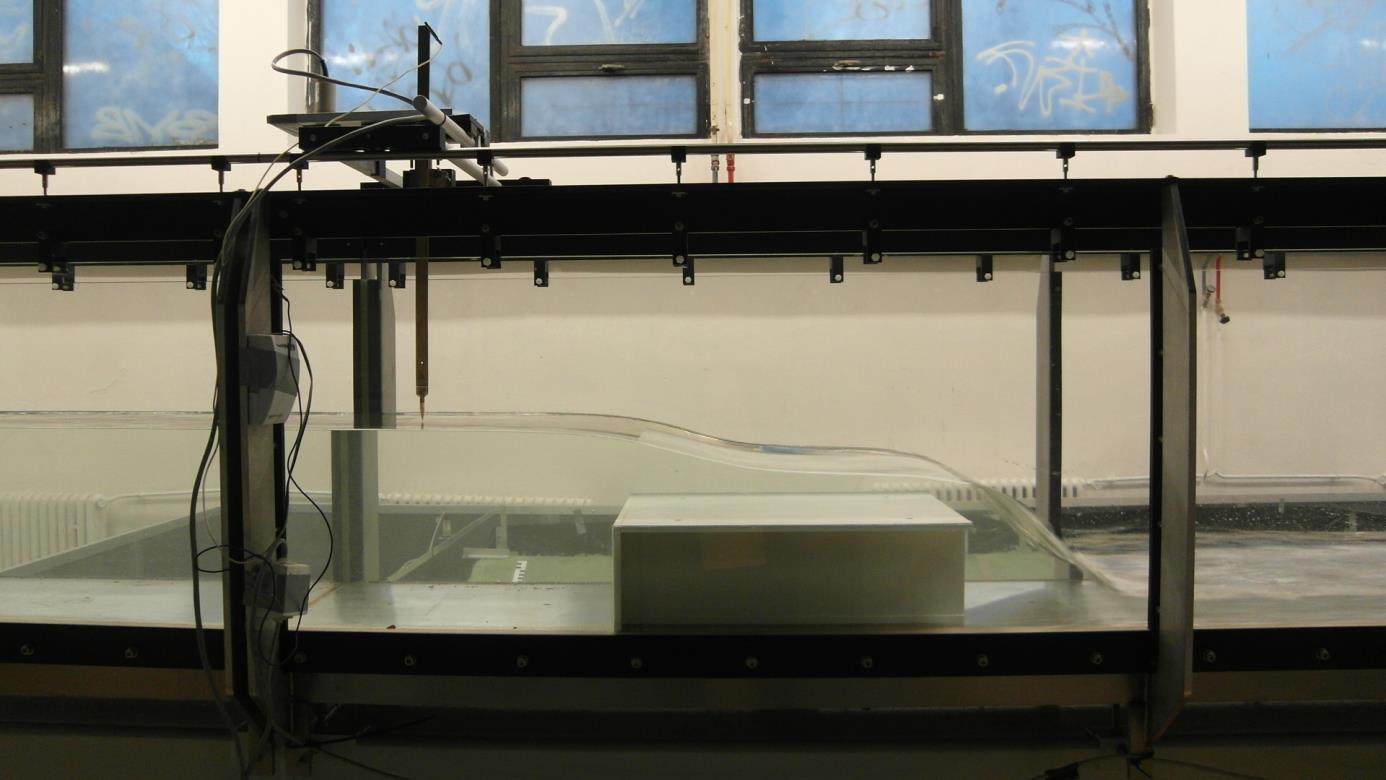 Fig. 3: Meassurement of hydraulic parameters of a broad-crested weir in the flow channel