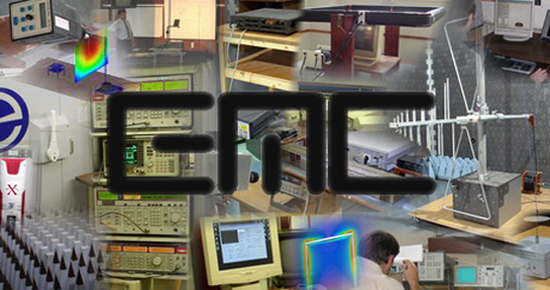 Faculty of Electrical Engineering and Information Technology
Department/Institute: Institute of Electrical Engineering
Contact person: Assoc. Prof. Karol Kovac, PhD.
Contact: +421 2 602 91 631
e-mail: karol.kovac@stuba.sk
web page: http://www.emc.sk/?lang_id=2
Description:
The laboratory obtained the status of High Tech centre of electromagnetic compatibility from the Ministry of Education, Science, Research and Sport of Slovak Republic within the frame of thematic state program "Complex solution of support and effective utilization of research and development infrastructure". It is equipped with top modern technology for EMC area. By its technology and personal facilities is oriented to solution of two basic types of tasks:
research tasks in the area of electromagnetic compatibility (EMC) – study of the phenomena related to undesired emission of electromagnetic energy during operation of electrical and electronic systems and the phenomena related to influencing the functioning of these systems by electromagnetic energy emitted from surrounding systems and environment,
development tasks connected with assurance of electromagnetic compatibility of electrical and electronic systems intended for operation within laboratory and industrial environment.
The details about laboratory instrumentation and laboratory capabilities are presented on www.emc.sk.
Recent projects:
VEGA 1/963/12 "Validation methods of basic EMC tests", APVV-0333-11 "Electromagnetic compatibility of technological equipment in tyre industry".
The most significant project:
The task "Support of research and development infrastructure from the point of view of electromagnetic compatibility" of thematic State program "Complex solution of support and effective utilisation of research and development infrastructure". The project was ended in the year 2012 by opening the operation of HTC – EMC.
Cooperation with praxis:
Yearly HTC-EMC provides support in EMC area for about 50 projects of development workplaces of different industrial organisations from SR. Besides this the laboratory is accredited test house for electromagnetic compatibility testing in the frame of SNAS and through it this accreditation is valid within the whole Europe in ILAC-MIRA frame. Then the laboratory cooperates with SNAS in the area of Slovak EMC test laboratories accreditation and with SÚTN under technical committee No. 34 for EMC.
Publications:
Bittera, M. - Smieško, V. - Kováč, K. - Hallon, J.: Directional Properties of the Bilog Antenna as a Source of Radiated Electromagnetic Interference Measurement Uncertainty. In: IET Microwaves Antennas & Propagation. - ISSN 1751-8725. - Vol. 4, Iss. 10 (2010), s. 1469-1474.
Bittera, M. - Smieško, V. - Kováč, K.: Modified Uncertainty Estimation of Antenna Factor Measurement by Standard Site Method. In: Measurement. - ISSN 0263-2241. - Vol. 45, Iss. 2 (2012), s. 190-198.
Kamenský, Miroslav - Kováč, Karol - Války, Gabriel: Improvement in Spectral Properties of Quantization Noise of Harmonic Signal Using Multiresolution Quantization. In: IEEE Transactions on Instrumentation and Measurement. - ISSN 0018-9456. - Vol. 61, Iss. 11 (2012), s. 2888-2895.
Bittera, M. - Kováč, K. - Hallon, J.: Measurement of Semi-Anechoic Chamber Using Modified VSWR Method above 1GHz. In: Measurement Science Review. - ISSN 1335-8871. - Vol. 7, Section 3, No. 3 (2007), s. 42-46.
Hallon, J. – Kováč, K.: Improvement of electromagnetic field homogenity within EMC immunity testing area. Proc. of Int. Symp. "Measurement 2013", Smolenice, 27. – 30. May 2013.
Photos: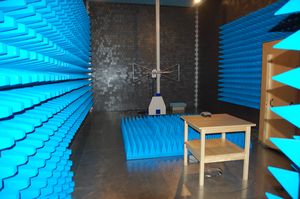 View of laboratory shielding semi anechoic chamber with test workplace for immunity against electromagnetic field test.