Research center of user experience and interaction UXI@FIIT
Faculty of Informatics and Information Technologies
Institute: Institute of Informatics and Software Engineering
Contact person: Mgr. Jozef Tvarožek, PhD.
Contact: +421 2 21 022 320
e-mail: jozef.tvarozek@stuba.sk
web: ux.fiit.stuba.sk
Description:
The Personalized Learning Laboratory is dedicated to research of personalized learning methods, as well as teaching using these methods. The research in the laboratory is exploring methods for computer-supported learning that is tailored to each individual student based on various inputs from the adaptive learning systems and sensors in the laboratory: achievements of learning goals, emotional responses, eye gaze tracking, mouse movements, etc. The laboratory is equipped with 20 workstations, each of which is equipped with an array of sensors for conducting observations. The laboratory is currently under construction as part of University Science Park project.
Projects:
Detection of deception in questionnaire filling

– During filling of the online questionnaires, problems arise concerning reliability of data in-put by participants and even malicious behavior. Implicit feedback can help to identify cases, when the user was deliberately or unconsciously providing misleading or false information.
EyeCrowd

– The project goal is to merge two current research areas, the crowdsourcing (the use of wide group of lay people to solve human intelligence tasks) and eye tracking (gaze tracking). The motivation to this, sources from the lack of knowledge about how the crowd workers execute their tasks. Employment of eye tracking, as well as other implicit feedback sources, can shed light on the process and increase the potential for its output quality control.
Photos:

The laboratory for research of user experience in groups is equipped with 20 eye tracking devices Tobii X2-60 and depth cameras. The infrastructure is able to centrally collect the experiment data.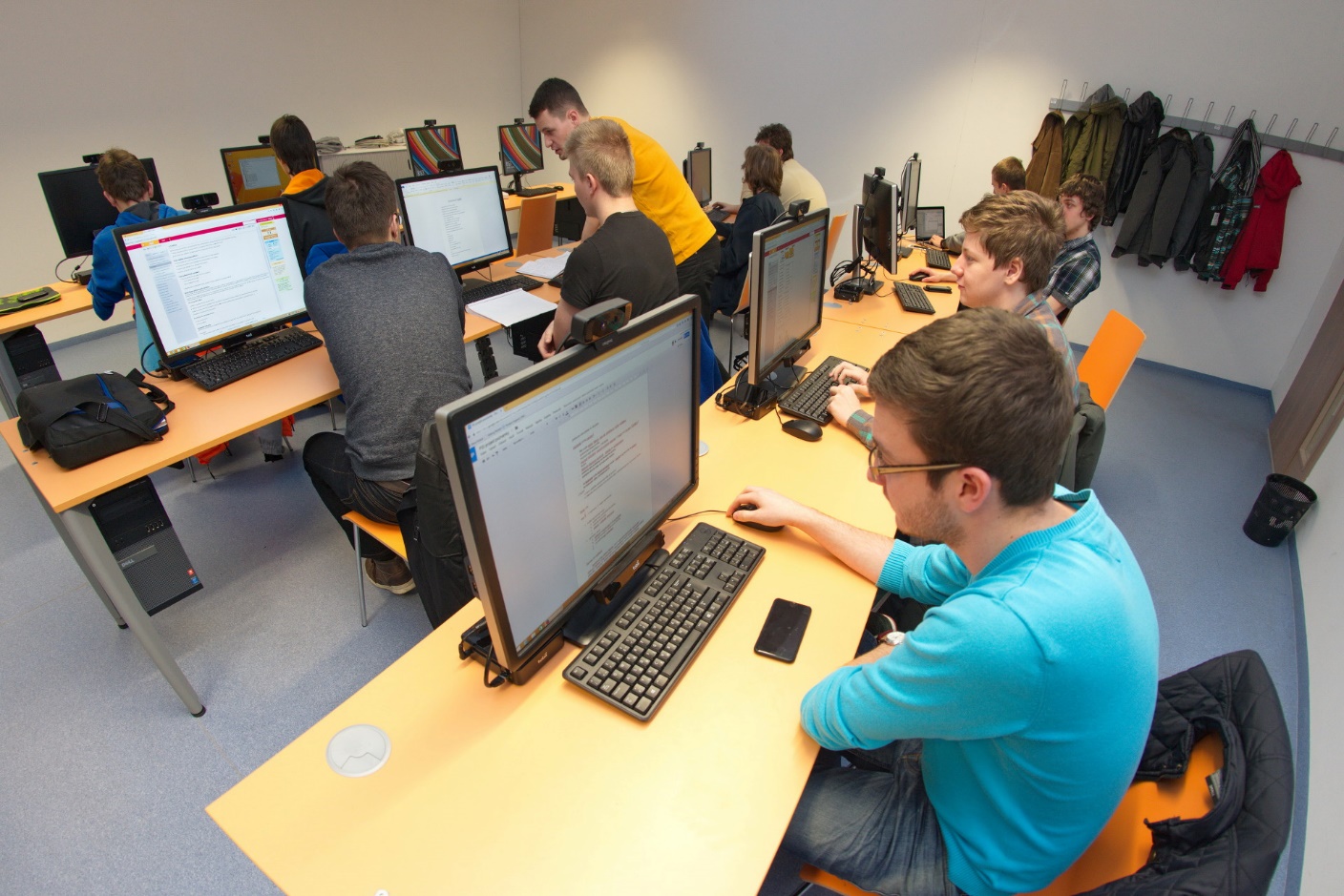 Laboratory for user experience research in groups.