Faculty of Civil Engineering
Department: Department of Surveying
Contact person: Ing. Marek Fraštia, PhD.
Contact: +421 2 5927 4398
e-mail: marek.frastia@stuba.sk

Description:
Laboratory of Photogrammetry and Remote Sensing is equipped with modern hardware and software technique that allows to address the issue of close-range, aerial, UAV photogrammetry and remote sensing applications. It addresses three fundamental areas of research:
The spatial reconstruction of various objects from their landslides (building structures, objects of historical and cultural heritage protection, geological environment, industrial products etc.).
Automated land mapping by aerial optical recordings while using both manned and unmanned platforms.
Processing of satellite optical recordings and satellite radar interferometry (InSAR).
Within these technologies we solve the issue of accurate 3D models of objects ranging in size from a few mm to hundreds of meters, measuring displacement and deformation of structural components, monitoring of landslide sites, vertical displacement of building structures and the earth's surface, creation of digital elevation models etc.
Projects:
VEGA 1/0680/10 Detailed virtual model of the Calvary in Banská Štiavnica as a base for preservation of world-wide sound culture monument.
VEGA 1/0142/10 The Qualitative Aspects of Spatial Models Creation by Surveying and Photogrammetric Methods.
VEGA 1/0133/14 Detection of Surface and Discrete Displacements of Unstable Regions Based on the Low-Cost Photogrammetry, Terrestrial and Satellite Methods.
Publications:
Fraštia, M. - Pašteka, R. - Kušnirák, D. - Pánisová, J. - Wunderlich, T.: Microgravity and ground-penetrating radar investigations of subsurface features at the St. Catherine's Monastery, Slovakia. In: Archaeological Prospection [online]. - ISSN 1099-0763. Vol.20, Issue 3 (2013), s. 163-174
Pánisová, J. - Fraštia, M. - Papčo, J. - Pašteka, R.: The calculation of building corrections in microgravity surveys using close range photogrammetry.In: Near surface geophysics. ISSN 1569-4445. Vol.10, No. 5 (2012), s. 391-399
Baliak, F. - Fraštia, M. - Chlepková, M.: Photogrammetric measurements in geotechnic. In: Sborník vědeckých prací Vysoké školy báňské - Technické univerzity Ostrava. ISSN 1213-1962. Roč.10, č. 2 (2010), s. 1-8
artoš, P. - Gregor, V. - Fraštia, M.: Photogrammetric evaluation of the Vyhne rock cliff stability. In: Mineralia Slovaca. ISSN 0369-2086. Vol. 32, No. 4 (2000), s. 425-428
Marčiš, M.: Quality of 3D models generated by SFM technology. In: Slovak Journal of Civil Engineering. ISSN 1210-3896. Vol. 21, No. 4 (2013), s. 13-24
Photos:


Fig.1: Photogrammetric monitoring of rock cliff stability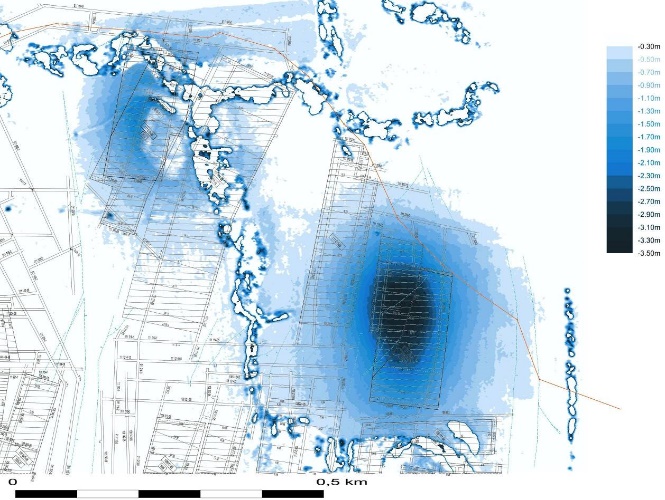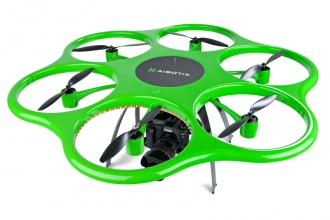 Fig.2: Measurement of subsidence caused undermining by means of unmanned aerial systems