The inauguration of Oliver Moravčík, the new Rector, took place at the Slovak University of Technology in Bratislava on 13 September 2021. On the same day, the new Rector inaugurated Ľubomír Šooš, the Dean of the Faculty of Mechanical Engineering, for another term. The ceremony was held in a limited format, which was due to the current epidemic situation.
Oliver Moravčík, the 20th Rector of the Slovak University of Technology, took the solemn oath and took over the Rector's insignia from Marián Peciar, the Chair of the STU Academic Senate.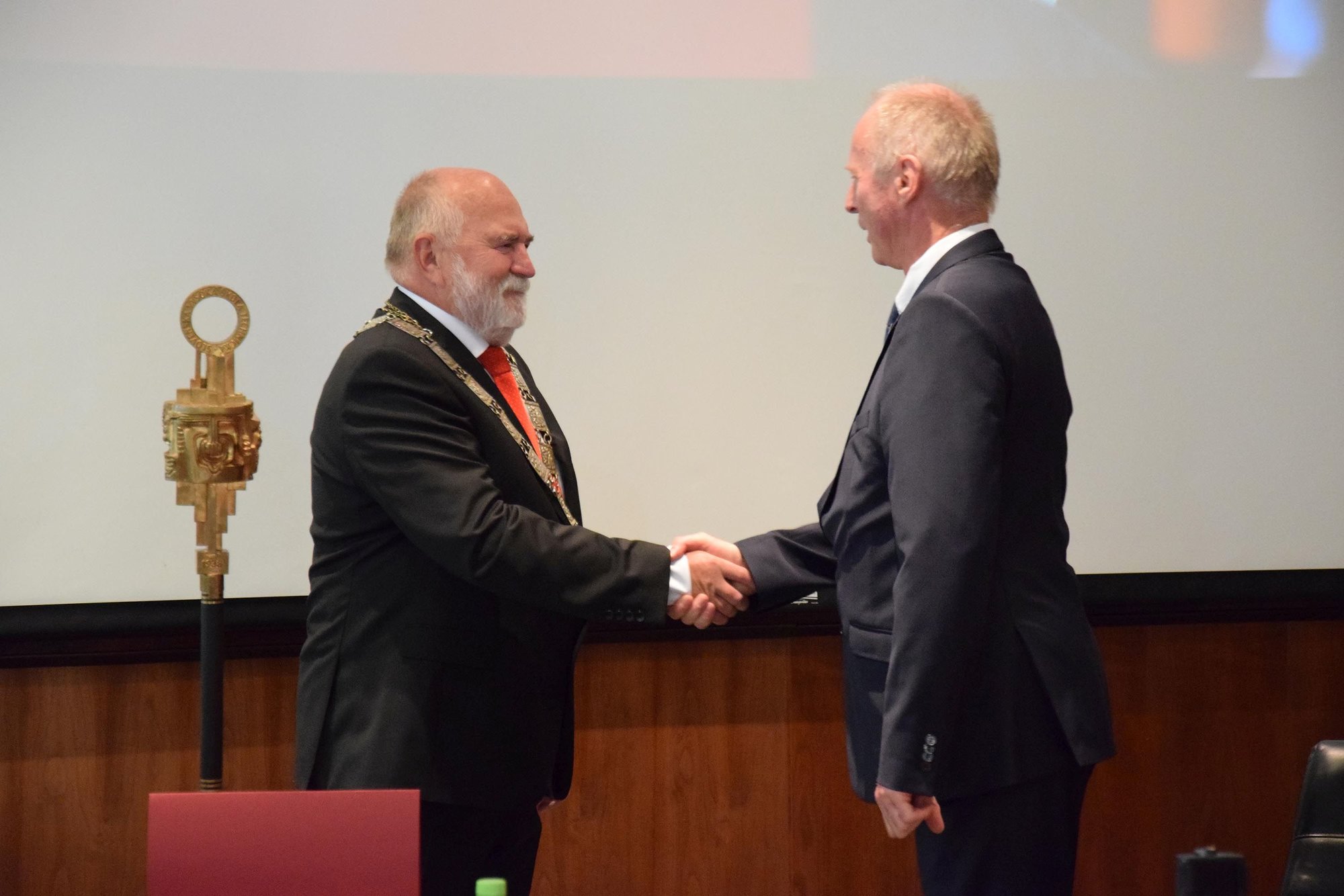 In his speech to the highest representatives of the University and Faculties, Oliver Moravčík, the STU Rector, claimed the positive actions of his predecessors and his preference of the education in the spirit of the so-called Humboldtian Ideal. "I intend to restore the original meaning of "university": we are universitas magistrorum et scholarium, a community of teachers and students, whose elements must find their way to each other through dialogue and discussion, while involving the best senior students in the processes of education and research," said Professor Moravčík. Professor also emphasized the need to form the teams able to compete in the international labour division, to streamline administration and optimise management processes.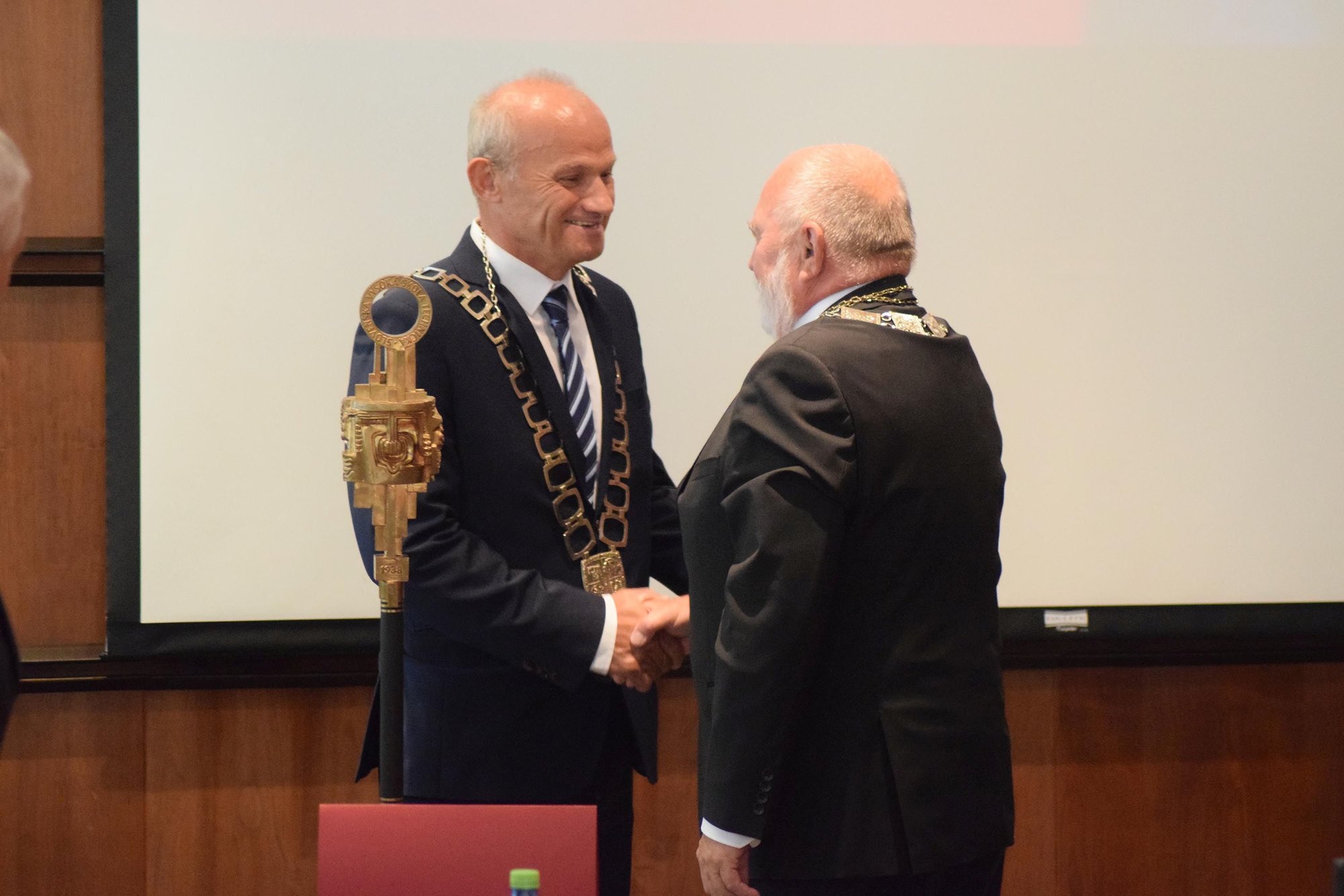 According to Rector Moravčík, in order to transform STU into a modern European institution, we immediately need to start the reforms that will bring us closer to our role models in the European Union. It is also necessary to adopt the current trends - Race to Zero, Green University/Green Faculty, New European Bauhaus, Industry 4.0, Cyber Security, Paperless University/Faculty, and many others.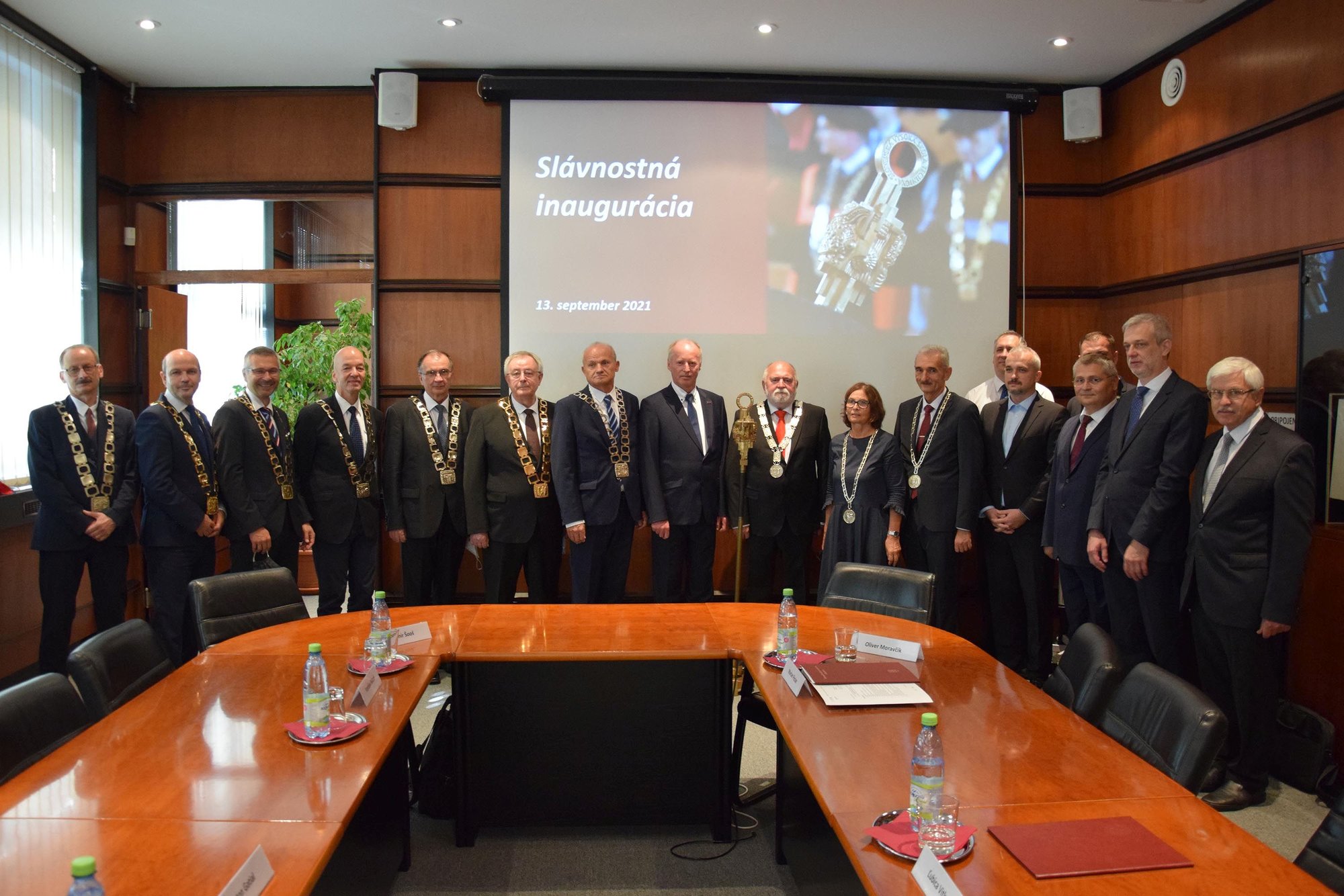 The STU Rector also stated that our involvement in the creation of a common European research area through the University's participation in international projects - especially in the institutes such as HORIZON EUROPE, KIC EIT, ESA, where funds are accumulated in unprecedented amounts, is of key importance. Based on the results in science and research, we will try to attract foreign students, and to expand the selection procedures for filling the positions of associate professors and professors immediately to the nearest abroad. "We have reliable and successful partners in our near vicinity. In close cooperation with them, we must also create job opportunities in this region for our successful graduates, as our colleagues in Austria and the Czech Republic did decades ago," concluded Oliver Moravčík, the inaugurated STU Rector, appointed on 7 September by Zuzana Čaputová, the President of the Slovak Republic.
Photo: Tibor Rózsár