is confirmation of educational data of a graduate issued in English. The document is issued on the basis of the electronic application in .pdf format. The application must be downloaded to the PC, completed, signed and sent as the scanned document to email

or sent by Slovak Postal Service to:
Rector's STU
Department of Education and Students Care
Vazovova 5
812 43 Bratislava 1, Slovak Republic


Verification is issued without fee.


Example of Verification: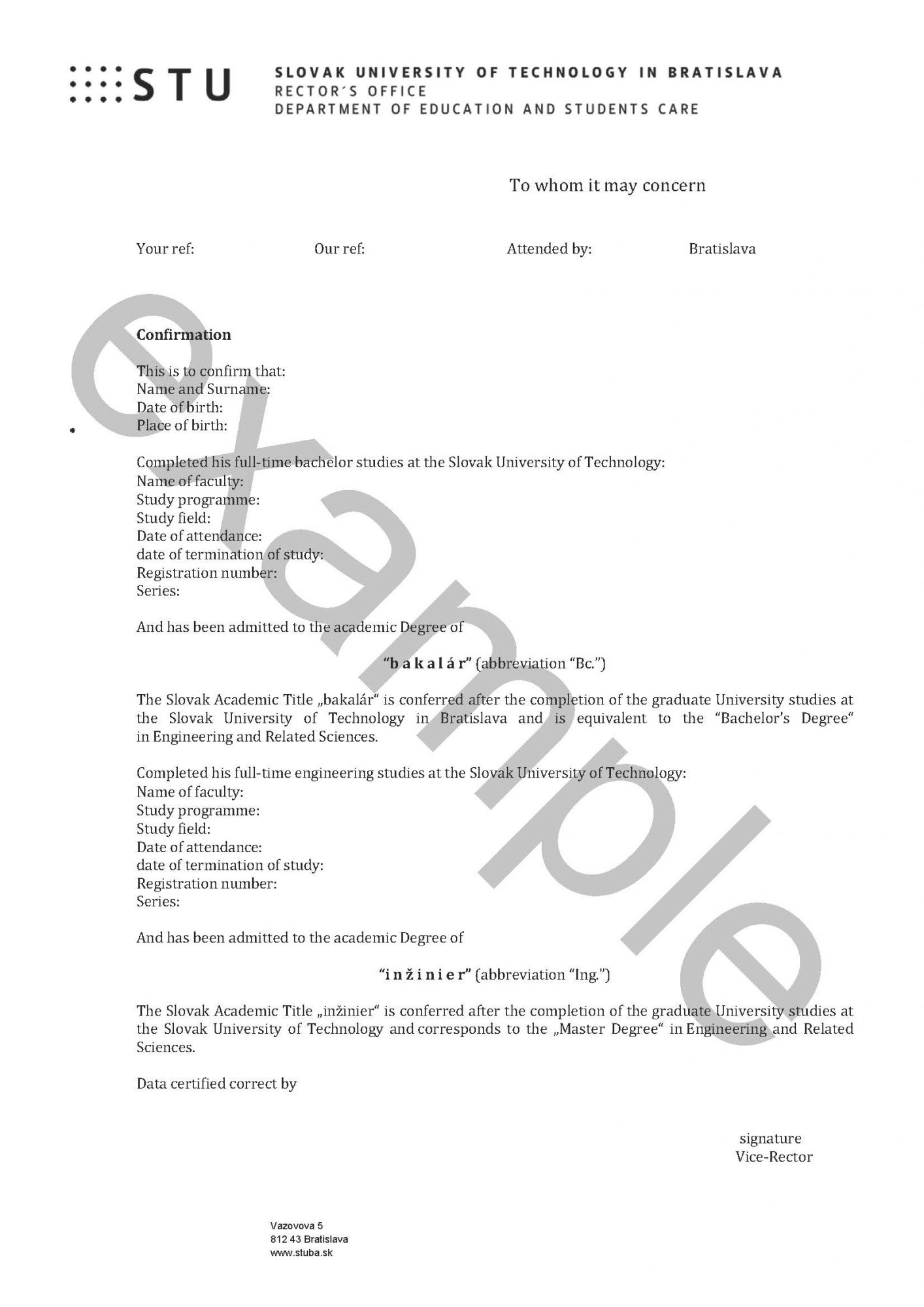 Helpful Hints: Verification is dispatched to the applicant as a secure email. If you wish to send the verification by post, you need to pay shipping costs according to the current price list for delivery of Slovak Postal Service. Applications will be processed in the time about 2 weeks, the processing time depends on the availability of archived data, a maximum of time are 30 days.

Current Price List for delivery is to be downloaded HERE.