PUBLISHED 4. august 2015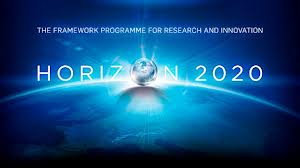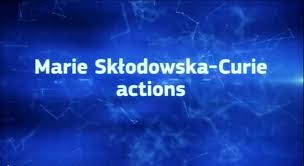 Horizon 2020, Marie Sklodowska – Curie Actions, Individual Fellowships
Expression of Interest for hosting Marie Sklodowska – Curie fellows at Slovak University of Technology in Bratislava
Interested institution:
Institute of Computer Systems and Networks,
Faculty of Informatics and Information Technologies,
Slovak University of Technology in Bratislava
Ilkovičova 2
Bratislava
Slovakia
http://www.fiit.stuba.sk/en.html?page_id=749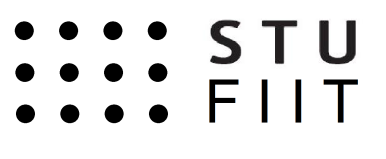 Brief Description of the Institution
Slovak University of Technology in Bratislava is a modern educational and scientific institution. Since its foundation in the year 1937 more than 125.000 students have graduated there. In average, 19.000 students study at the STU every year.
At present, STU consists of seven faculties that provide research in a number of research departments and several centres of excellence following a long-term strategy when the priority areas are biotechnology and biocompatibility; sustainable resources and development: energy and raw materials; sustainable resources and development: environment, landscape and urbanism; nanotechnology, nanosciences and multifunctional intelligent materials; information society technologies; life, health and environment; safety, reliability and quality.
All the STU faculties provide study in accredited study programmes within the complex system of bachelor, master and PhD study. Faculties realise credit system compatible with the European credit transfer system enabling mutual mobility of students within European Union member countries and a larger European space. In the area of scientific and research activities the STU successfully joins European Union programmes.
Institute of Computer Systems and Networks provides education and scientific research in areas of wired, wireless and mobile networks, software defined networks, content delivery networks, VoIP, HBB, IMS, architecture, security, design and testability of digital systems and embedded systems. The Institute is also part of CISCO academy.
The Institute was successful in leading and being part of several national and international projects, including 7FP project HBB-Next which was focused onto hybrid television, multimodal control and user identification. It has living cooperation with several commercial companies in area of telecommunications, digital television, financial services and others.
Please tick the areas of research (as established in Marie Sklodowska Curie Actions)
Information Science and Engineering (ENG)
Wireless communications, communication, high frequency, mobile technology
Networks (communication networks, sensor networks, networks of robots)
Informatics and information systems
Research / Project Description
We offer experience in above mentioned fields and their particular subfields, support in accommodating to the environment of Capital of Slovakia, mostly young colleagues, motivating environment and technologies including GSM base stations, wifi, DVB-T, smart TV, IMS, embedded systems etc.
Who can apply?
At the deadline for the submission of proposals (10/09/2015), researchers (*):
shall be in possession of a doctoral degree or have at least four years of full-time equivalent research experience
must not have resided or carried out their main activities in Slovakia for more than 12 months in the 3 years immediately prior to the abovementioned deadline
have some experience in at least one of areas of our interest (see above)
Contact person
Ing. Tomas Kovacik, PhD.
deputy director of Institute of Computer Systems and Networks
tomas.kovacik@stuba.sk
Applications: documents to be submitted and deadlines
Please, contact us as soon as possible in order to coordinate the preparation of the proposal.
The following documents will be required:
Motivation letter
CV of the applicant including list of recent publications and research interests
Please note that:
Deadline of the next call for proposals for Marie Sklodowska – Curie Individual Fellowships is September, 10th 2015.
Further contact and information requests will take place directly between the host institutions´supervisor and the interested researchers.
(*) Further details on the Call and additional eligibility criteria can be found at the Participants´Portal http://ec.europa.eu/research/participants/portal/desktop/en/opportunities/h2020/calls/h2020-msca-if-2015.html