During the admission procedure for the study programmes conducted in both Slovak and English languages, the Slovak University of Technology in Bratislava will emphasise applicants' language proficiency with the aim to maintain high quality of studies, and simultaneously contribute to the most efficient use of financial resources including the grants from the state budget.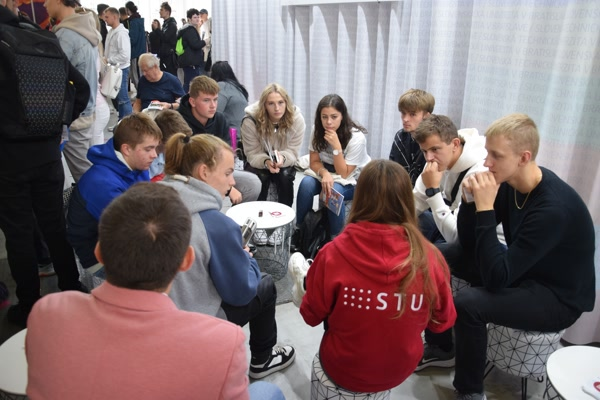 The number of foreign students at STU has grown considerably in recent academic years. This particularly concerns the study programmes conducted in the Slovak language, which is free of charge for full time students. However, this fact has also brought about an increased number of the applicants (and subsequently admitted students) who do not speak Slovak language at a level necessary to succeed in the demanding study of specific subjects, and who are thus subsequently unable to meet the University requirements for higher education quality. "Many students therefore terminate their STU studies prematurely, which means a loss of time for them and a loss of the University funds spent ineffectively," explains Mikuláš Bittera, Vice-Rector for Education and Student Care.
STU has decided to take a measure to prevent a significant student drop out owing to insufficient knowledge of the study language. "Starting from the academic year 2023/2024, STU will require a proof of at least B1 language proficiency as part of the admission procedure for all study programmes conducted in the Slovak and English languages. As for the study programmes conducted in Slovak, the School-leaving Examination Certificate (Maturita Exam) of the Slovak or Czech languages proficiency will be considered as such a document," says Vice-Rector Bittera.
Foreign applicants can also gain the required Slovak language proficiency at the STU Language Centre, which has been providing the Slovak language and vocational training for foreign students for several years. Regarding the high demands for studying technical study programmes at STU, the necessary language and vocational training should be completed before admission to study. The STU Language Centre offers a test of the Slovak language proficiency and the subsequent issuance of a Certificate even to those applicants who had not attended the language and vocational training.