Miroslava Mališová, a third-year doctoral student at the STU Faculty of Chemical and Food Technology, was granted a prestigious St. Gorazd Award by the SR Ministry of Education for her innovative approach to biodiesel research, outstanding academic achievements, representation of the Faculty and University at the Slovak and world levels, as well as for educational activities in the field of science and technology. The awarding ceremony took place on Friday, 29 April, at the Bratislava Castle.

Miroslava Mališová works at the Department of Organic Technology, Catalysis and Petroleum. Her dissertation thesis deals with the development of advanced motor fuels (biodiesel) of non-food crops. "Studying the topic for five years since my Bachelor's thesis, I still enjoy it and feel satisfaction, and am eager to continue the research even after completing my doctoral studies," said Miroslava.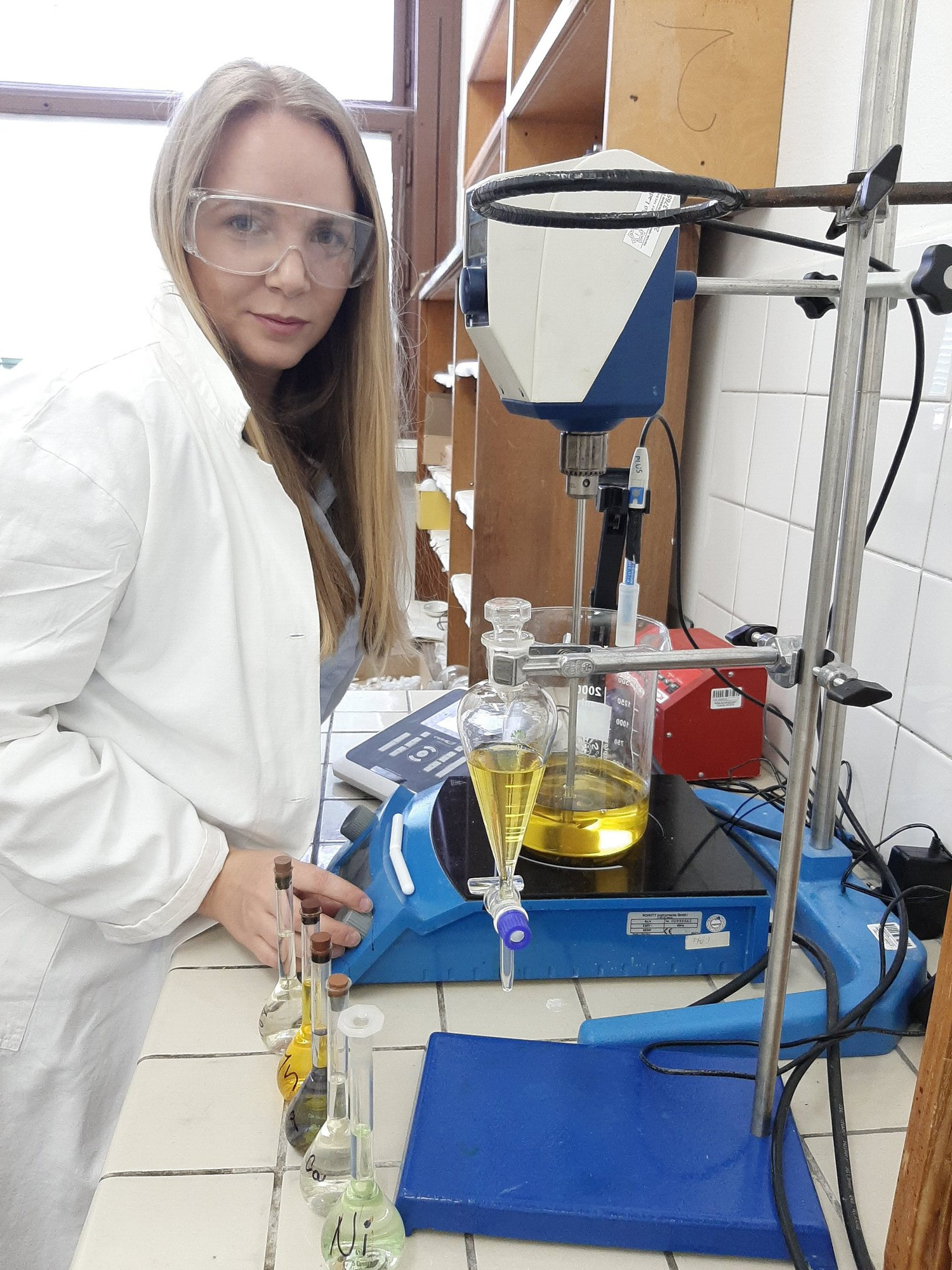 The highest moral award in the education sector has been granted to teachers since 1997. Bearing the name of St. Gorazd, the Award is symbolically named after the first known scholar in the history of our nation. "This year, the St. Gorazd Awards testifies the teachers' ability to influence students' lives and make their surroundings and the whole world a better place. We appreciate the dedication, diligence, perseverance, effort and achievement of both, teachers and students. Those are the values that make up this society and help it advance," said Branislav Gröhling, the Education Minister, in the awarding ceremony.
The Ministry of Education granted the grand medal of St. Gorazd to 10 teachers, and the minor medal of St. Gorazd to 20 teachers. A total of 30 teachers received the St. Gorazd Letter of Thanks. The St. Gorazd Award was also granted to 40 pupils and students of the primary, art schools, secondary schools and universities.