The Slovak University of Technology is extending its cooperation with Helmholtz-Zentrum Dresden-Rossendorf (HZDR), the top German research institute funded by the federal government. In cooperation with Innovation GmbH, a HZDR subsidiary focused on technology transfer, the linear accelerator at the STU Faculty of Materials Science and Technology (STU MTF) in Trnava has been modernized, allowing thus more sophisticated operations in processing improved boards for power electronics.
Ion implantation is used by renowned companies in semiconductor industry, since the technology can be used to purposefully improve properties of materials. The process of high-energy ion implantation significantly accelerates and streamlines the power electronics components used in traffic engineering or mechanical engineering.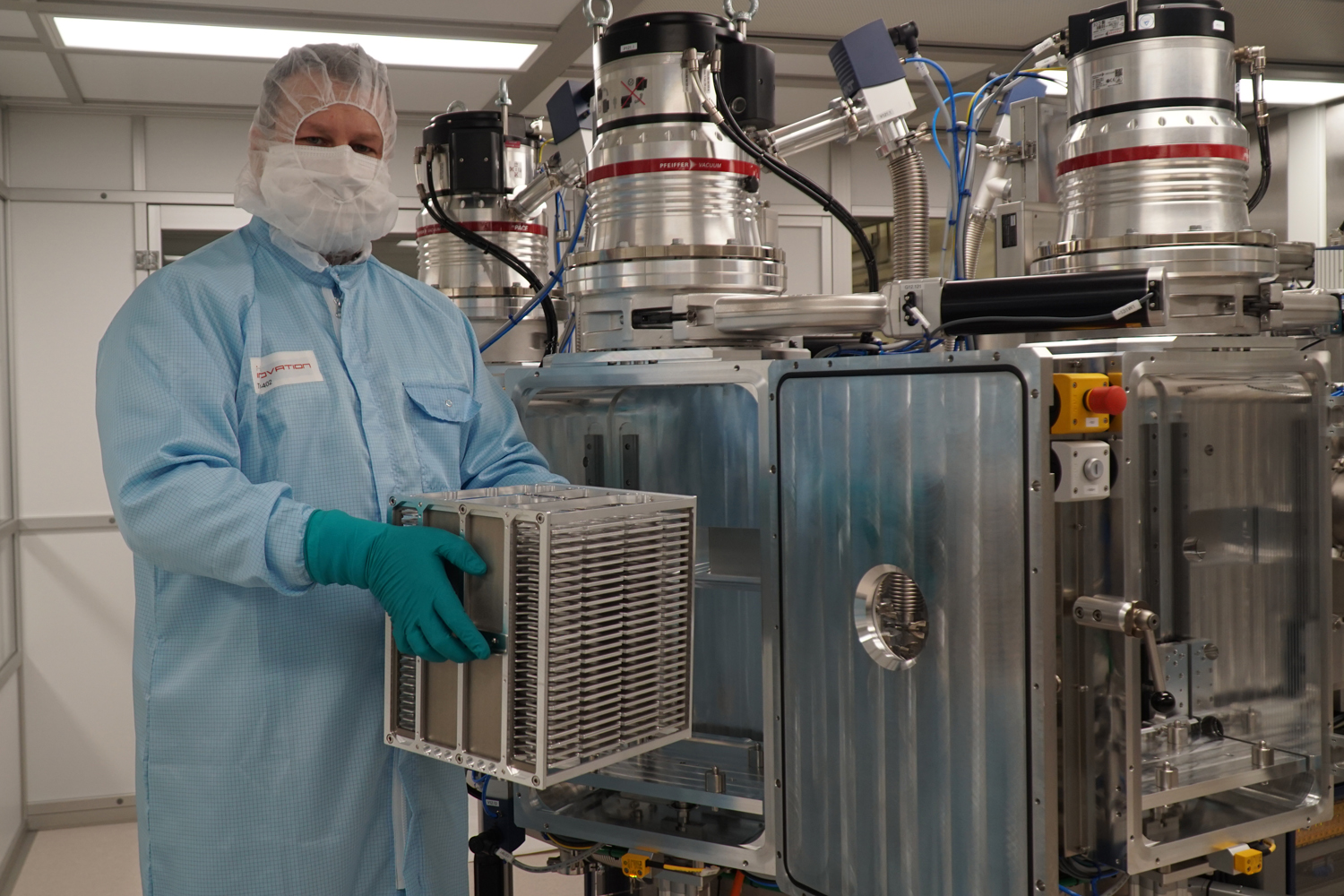 "By implanting ions, the HZDR Innovation improves electronic components, while minimizing energy losses when switching on/off individual electronic circuits and complex units. This gives the end products, from ICE trains to wind turbines, a significantly higher level of power efficiency," explains Roman Böttger, the Ion Technology Director at HZDR Innovation, the world leader in providing the services to the high-tech companies around the world.

The demand for the HZDR Innovation services is therefore very high and, according to Björn Wolf, CEO of HZDR Innovation, cooperation with the Trnava workplace has the potential to double previous implantation capacities. In the future, they can thus also accept the orders from new industrial customers, which had to be postponed so far. HZDR Innovation has signed a contract with the Slovak University of Technology in Bratislava for the utilisation of the accelerator in Trnava.
"Cooperation with the HZDR Innovation affirms a world-class of the STU research institute. I am very pleased that the joint activities keep accelerating, and look forward to the positive effects they will bring to both parties, "says Oliver Moravčík, the STU Rector.
The STU MTF top research facility of 6MV Tandetron (the accelerator identical to that in Rossendorf) was established eight years ago with the support of the HZDR Ion Beam Centre. According to Björn Wolf, in the long term horizon, there will be a high-performance production facility in Trnava cooperating with the HZDR Innovation. There are also plans on installing another high-energy accelerator and terminal to perform additional low-energy implants.

Source: HZDR