Slovak technical universities have the potential to offer the high-quality innovations for industry, comparable to those abroad. This was confirmed by the award for Innovative Act of 2020, handed to the STU representatives on Friday, 4 February. The team of the STU Faculty of Mechanical Engineering lead by Professor Marián Peciar won the competition in the Technological Innovation category.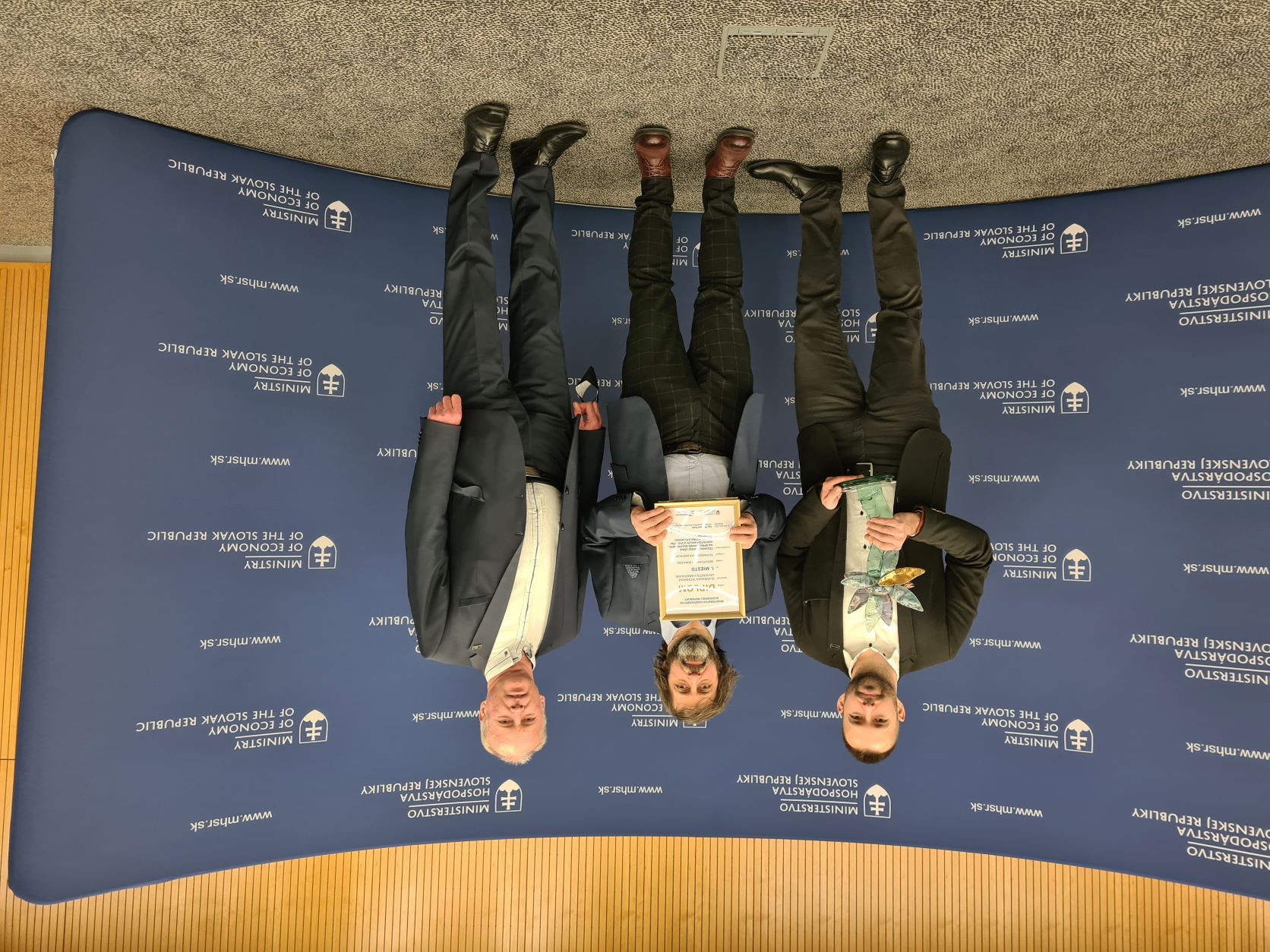 The jury in the above-mentioned category was most interested in the solution developed by the team of the Slovak University of Technology in Bratislava: a technological line for highly efficient waste-free processing of multicomponent fertilizers by using a flat matrix granulator. The 14th year of the Competition was attended by a record number of 35 entries in four categories. Competitors could submit the innovations whose innovation process was completed and also implemented in practice in the year 2020.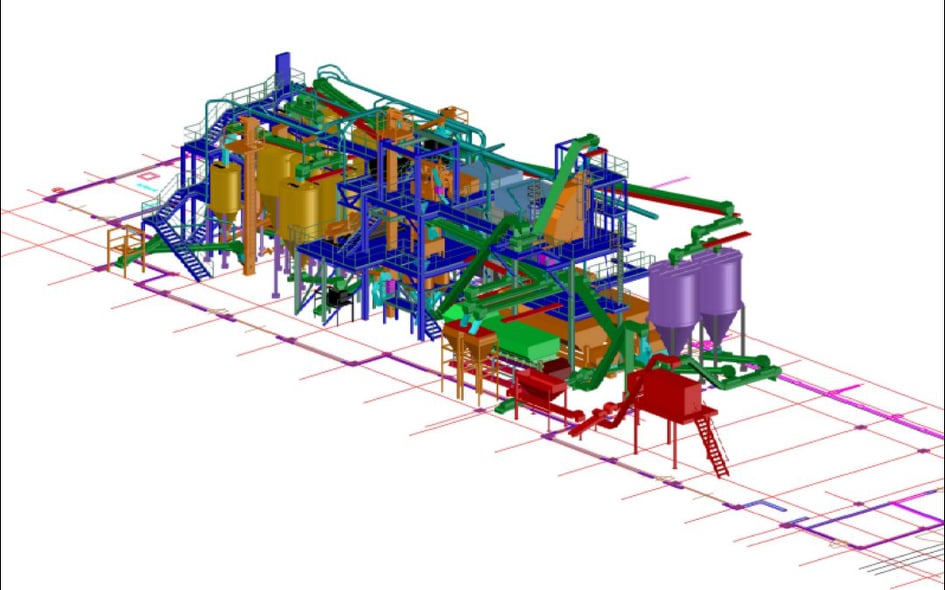 During the award ceremony, Richard Sulík, the Minister of Economy, stated that innovations in companies are vital for the development of the whole country. "When country and companies stop innovating, they stop developing, and then generally go bankrupt. This is something I definitely do not want for companies or for the country as a whole," added Minister Sulík. He also emphasized the importance of intellectual property protection in innovation.
"I am convinced of the great potential of technical universities to offer high-quality innovation to industry, comparable to that abroad. As Minister Sulík said during the award ceremony, protection of intellectual property is an integral part of innovation. For technologists at universities, patents are at least as important an output of science and research as articles in renowned journals. The Ministry of Education, Science, Research and Sports should pay increased attention to and support the evaluation of outputs in this category," said Marián Peciar, the leader of the team of award-winning STU innovators.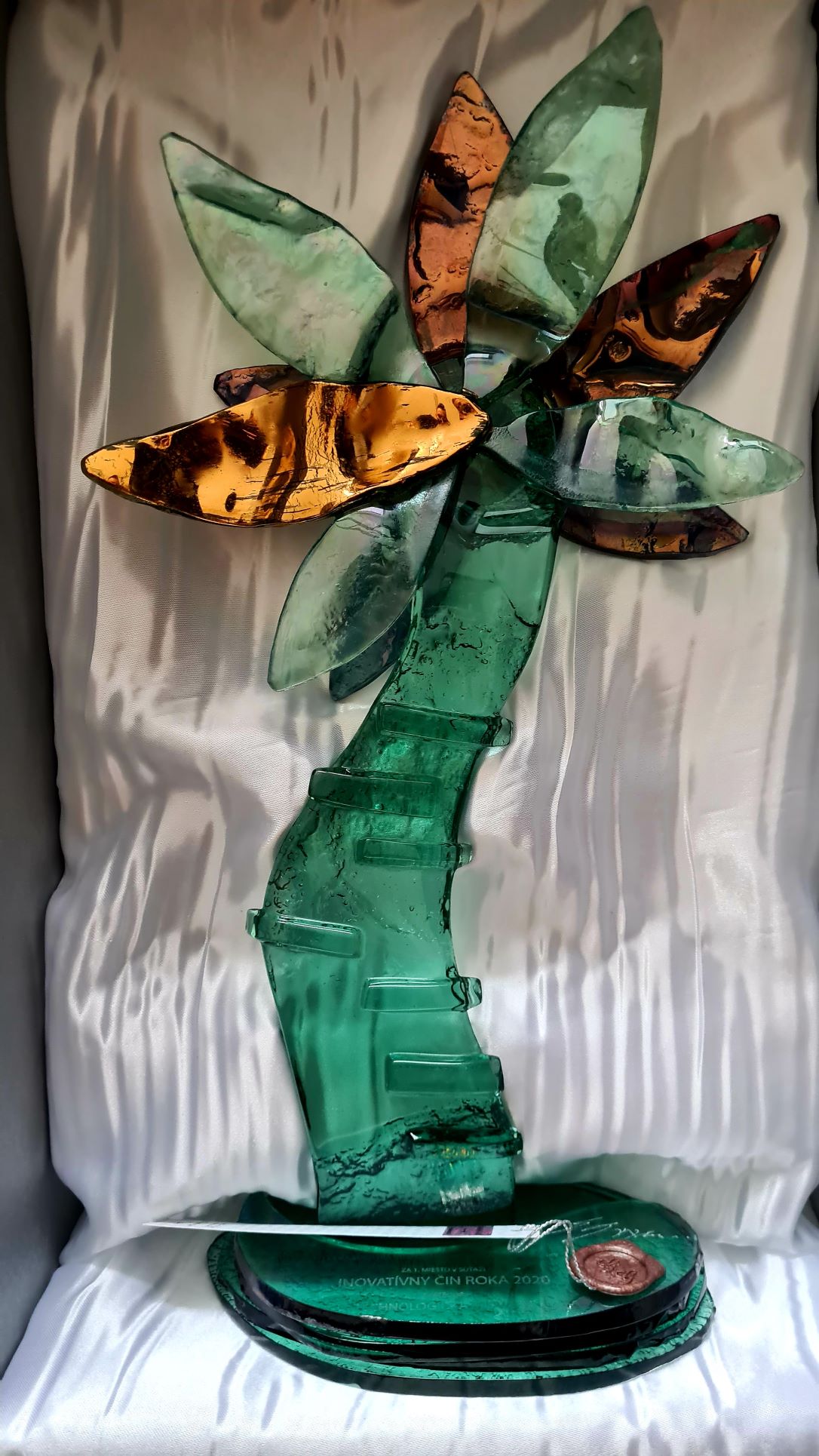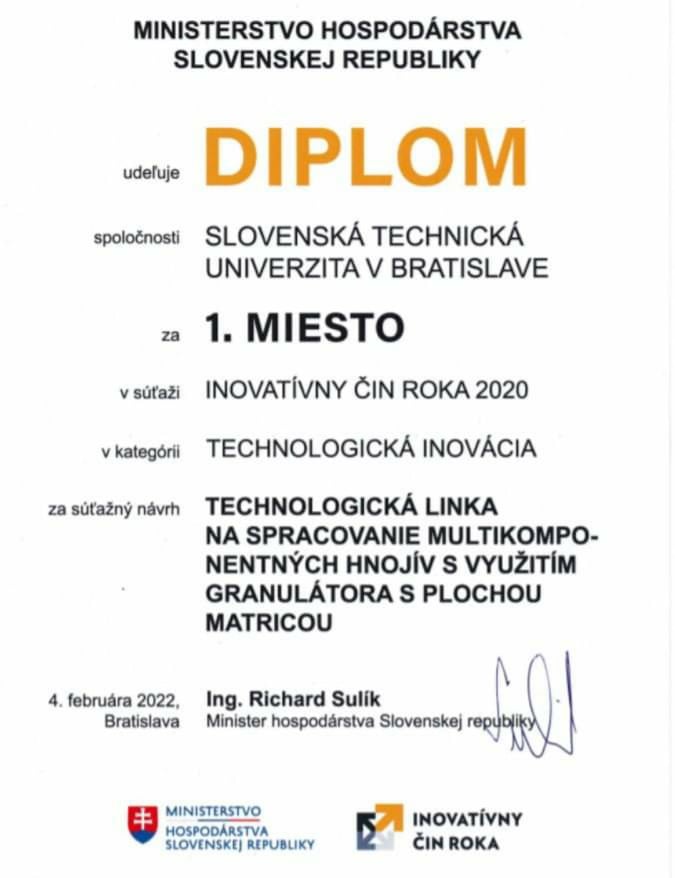 The Competition is organized by the Slovak Innovation and Energy Agency. Peter Blaškovitš, its CEO, reminded that competing innovations must have been implemented in practice, i.e. they are considered real products, not just than research ones.

The highest award in the product innovation category was won by the Grizzly.ski Company for its ultra-lightweight alpine binding with an aviation aluminium brake. In the service innovation category, the first place was granted to YMS Company for the ySpace application enabling fully automated downloads, processing and evaluation of the Earth satellite imagery data. In the new category for innovation that helped address the COVID-19 situation, the Innovative Act of the Year award was granted to antimicrobial clothing for healthcare staff, and the Prolen textile products with silver and zinc ions that destroy viruses, bacteria and prevent mold growth.
Source: SR Ministry of Economy