On 9 - 11 June 2016, a delegation of the BILGI University of Istanbul, Turkey, headed by the University Rector, Prof. Dr. Mehmet Durman visited STU. Besides participating in negotiations and visiting two STU faculties, laboratories and teaching premises, the foreign guests went sightseeing in Bratislava and Trnava.
In the initial meeting, the delegation composed of Prof. Dr. Mehmet Durman (Rector), Prof. Dr. Atilla Eriş (VP/Provost) and Assist. Prof. Dr. Şamil Erdoğan (Director of International Centre) was received by Prof. Redhammer, the STU Rector, Prof. Moravčik, Vice-Rector for Strategic Projects and Prof. Čičák. Having discussed the issues of student mobility and potential participation in joint projects, both parties signed the "Academic Protocol", an agreement on mutual cooperation. After the working lunch, the guests toured the STU Centre for Nanodiagnostics.
On Friday, the delegation was received by Prof. Návrat, Vice-dean of the Faculty of Informatics and Information Technologies (FIIT), accompanied by Dr. Jelemenská a Dr. Kovárová (on behalf of Prof. Bieliková, the Dean). Besides the information exchange, the guests visited three specialized laboratories of STU FIIT.
Then the guests moved to Trnava to be received by Prof. Peterka, Dean of the STU Faculty of Materials Science and Technology (MTF) in Trnava, as well as Prof. Čambál and Assoc. Prof. Čička, the MTF Vice-deans. Dean briefly introduced the activities of STU MTF. The subsequent discussion was conducted to search opportunities for cooperation especially in the fields of research and student mobility. The visitors were then shown round the CAMBO Campus (University Science Park) and other MTF facilities.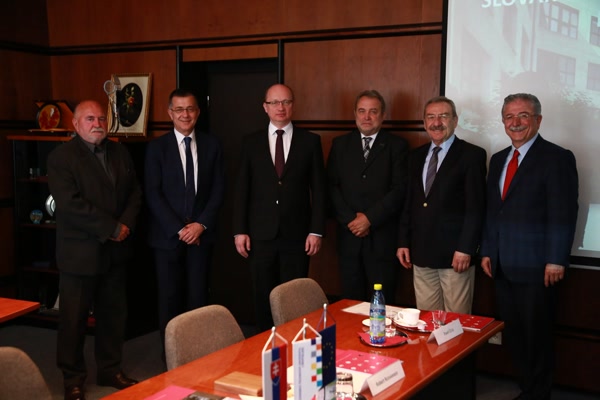 From left: Moravčík, Durman, Redhammer, Čičák, Eriş, Erdoğan.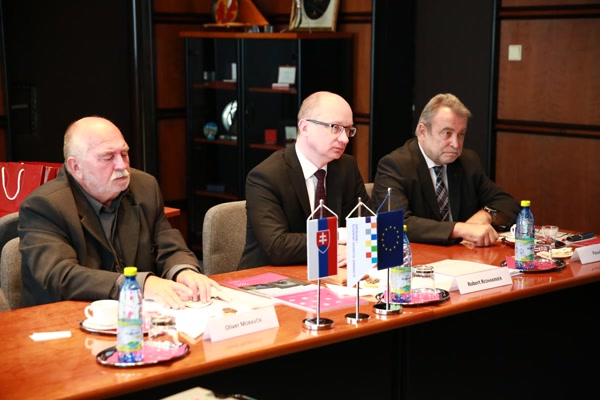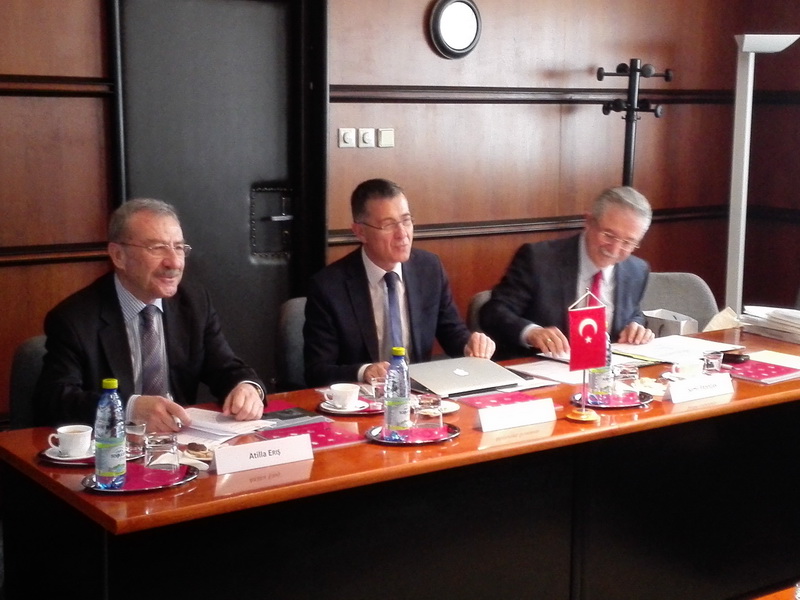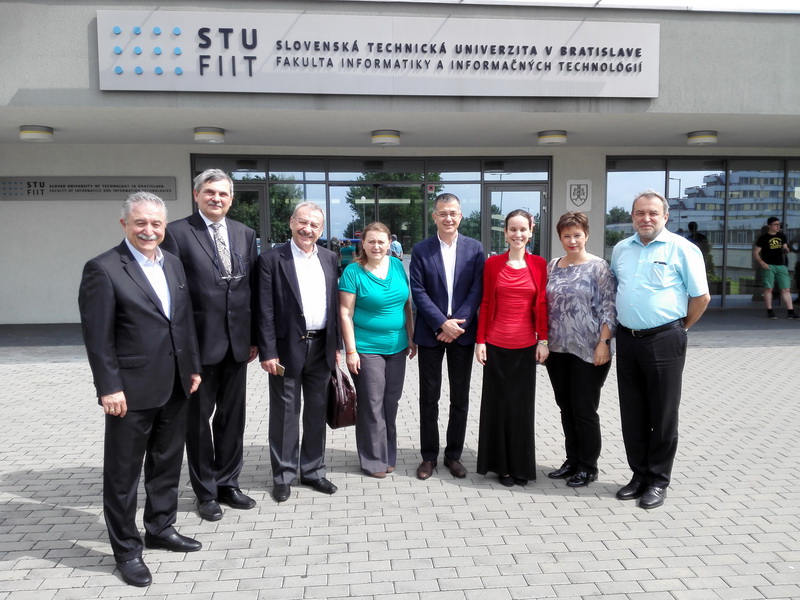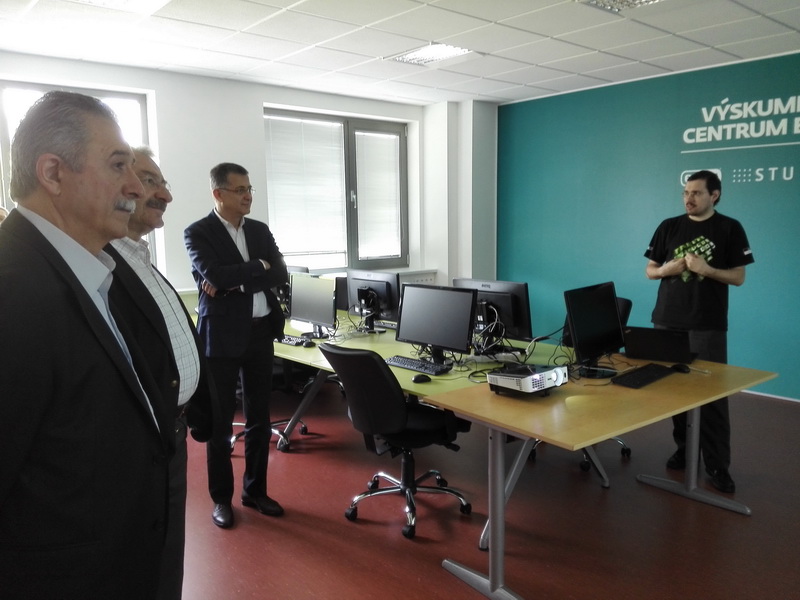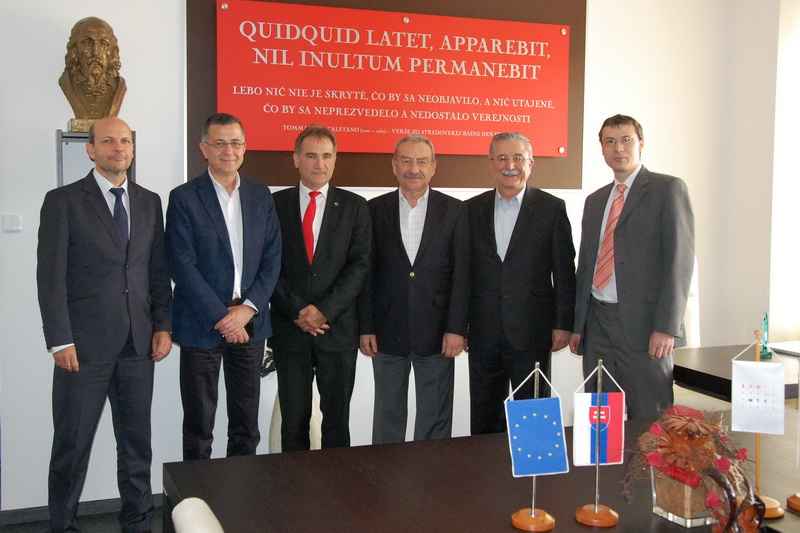 Translation: E. Mironovová