The Slovak University of Technology in Bratislava is expanding the sphere of its international partners. The Memorandum of Cooperation with the Institut Teknologi - PLN in Jakarta, Indonesia, was signed by both Rectors, Professors Oliver Moravčík and Iwa Garniwa Mulyan K. The parties agreed on the academic and scientific research cooperation as well as exchange of students and teachers from both institutions.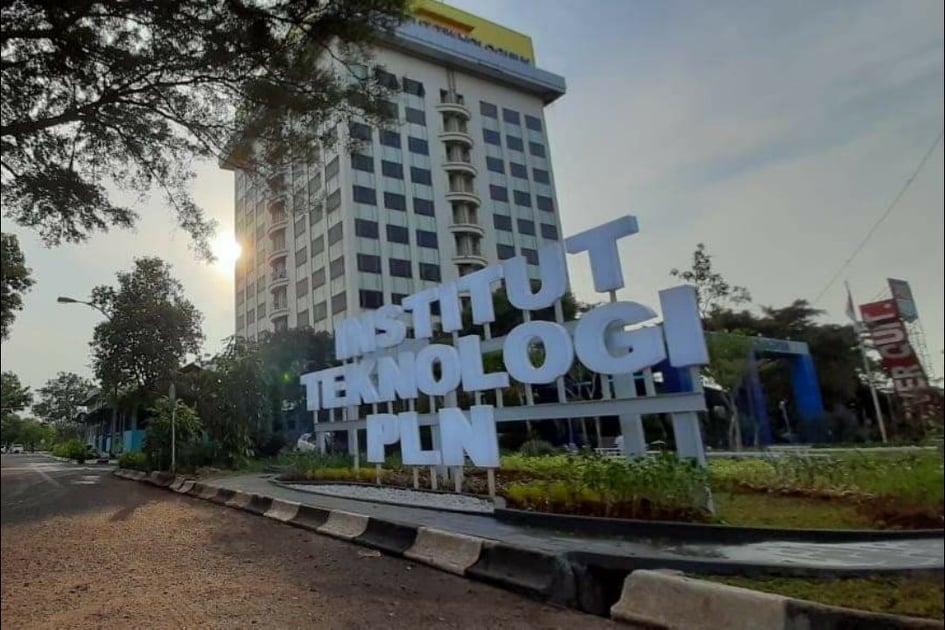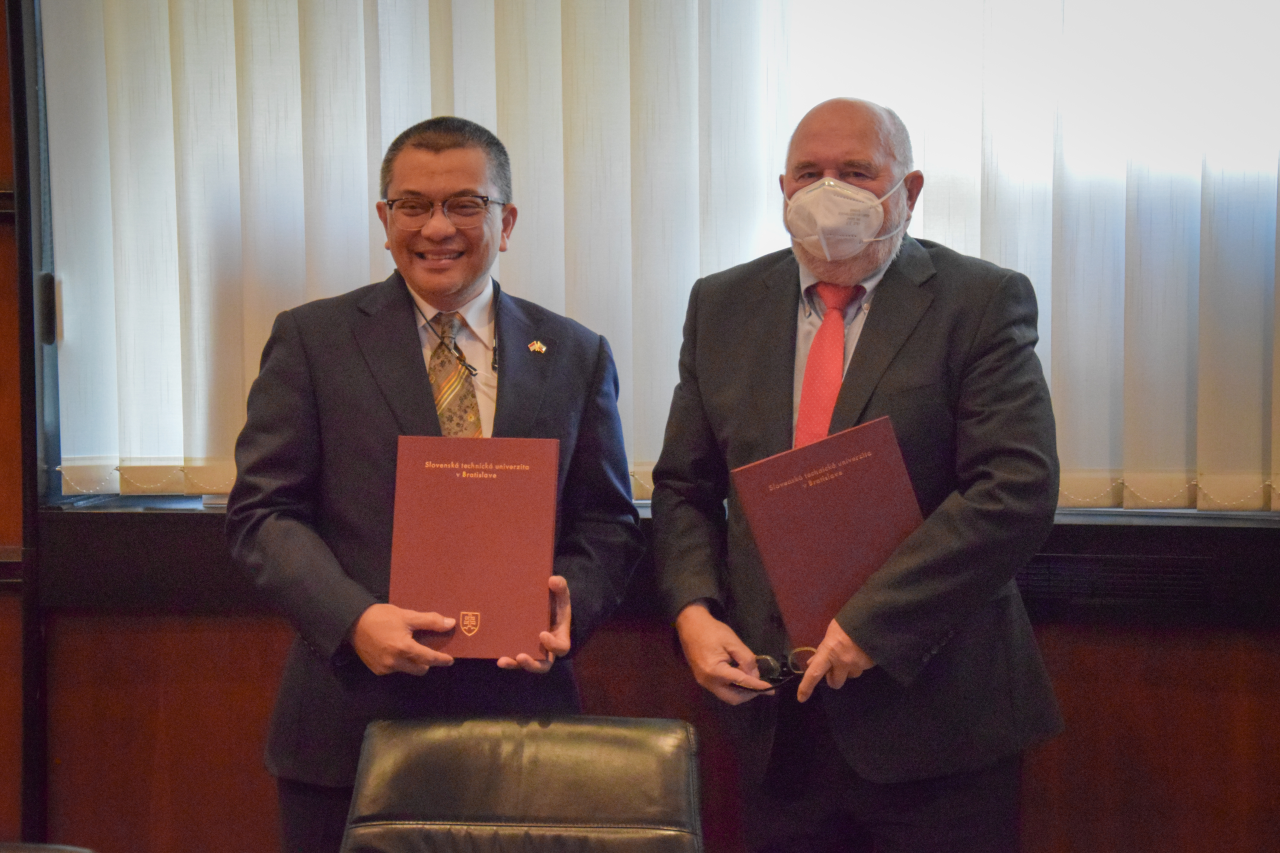 The ceremony of signing took place on Thursday, 31 March, in a hybrid form. The Memorandum was signed in Bratislava at the STU by Oliver Moravčík, the STU Rector, with the participation of Pribadi Sutiona, the Ambassador of the Republic of Indonesia to Slovakia, and simultaneously in Jakarta by Iwa Garniwa Mulyana K, the Rector of the Institut Teknologi - PLN.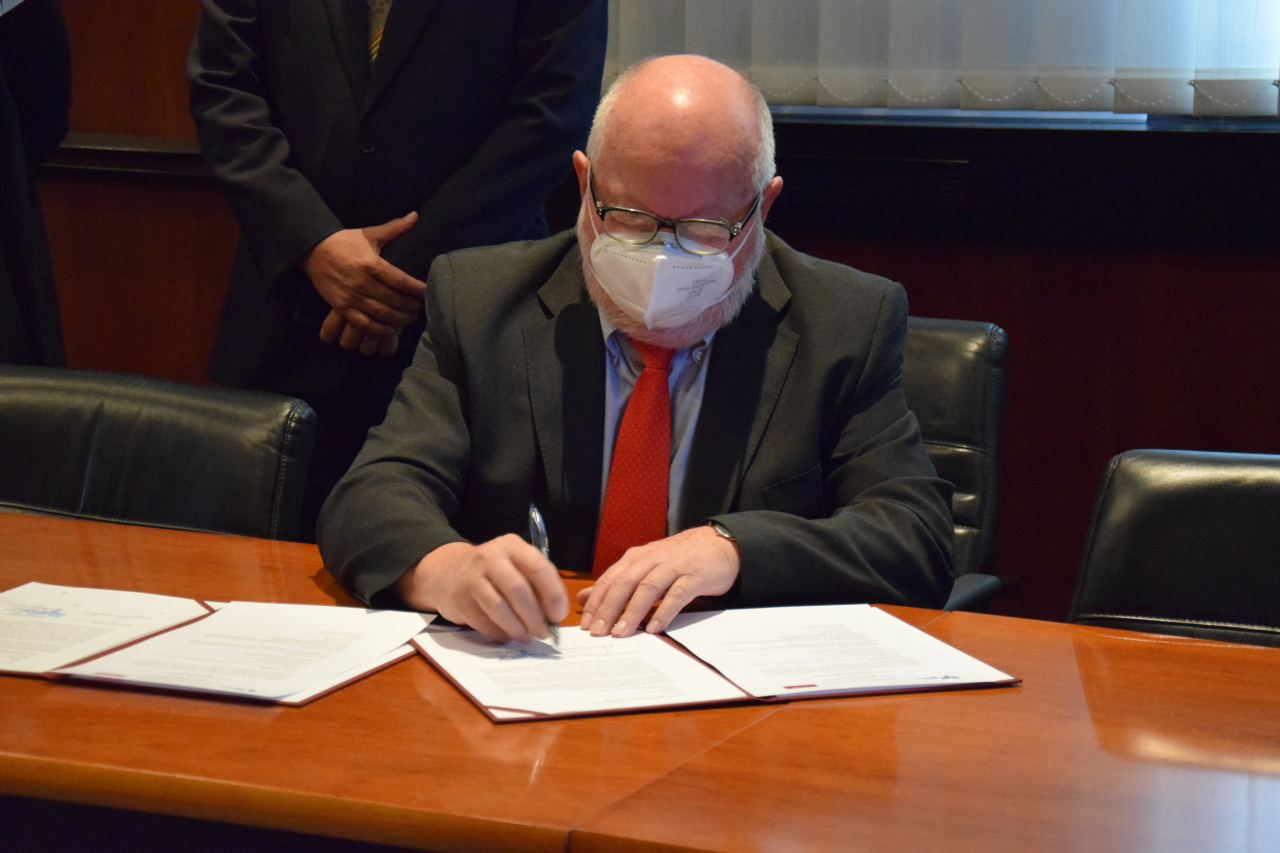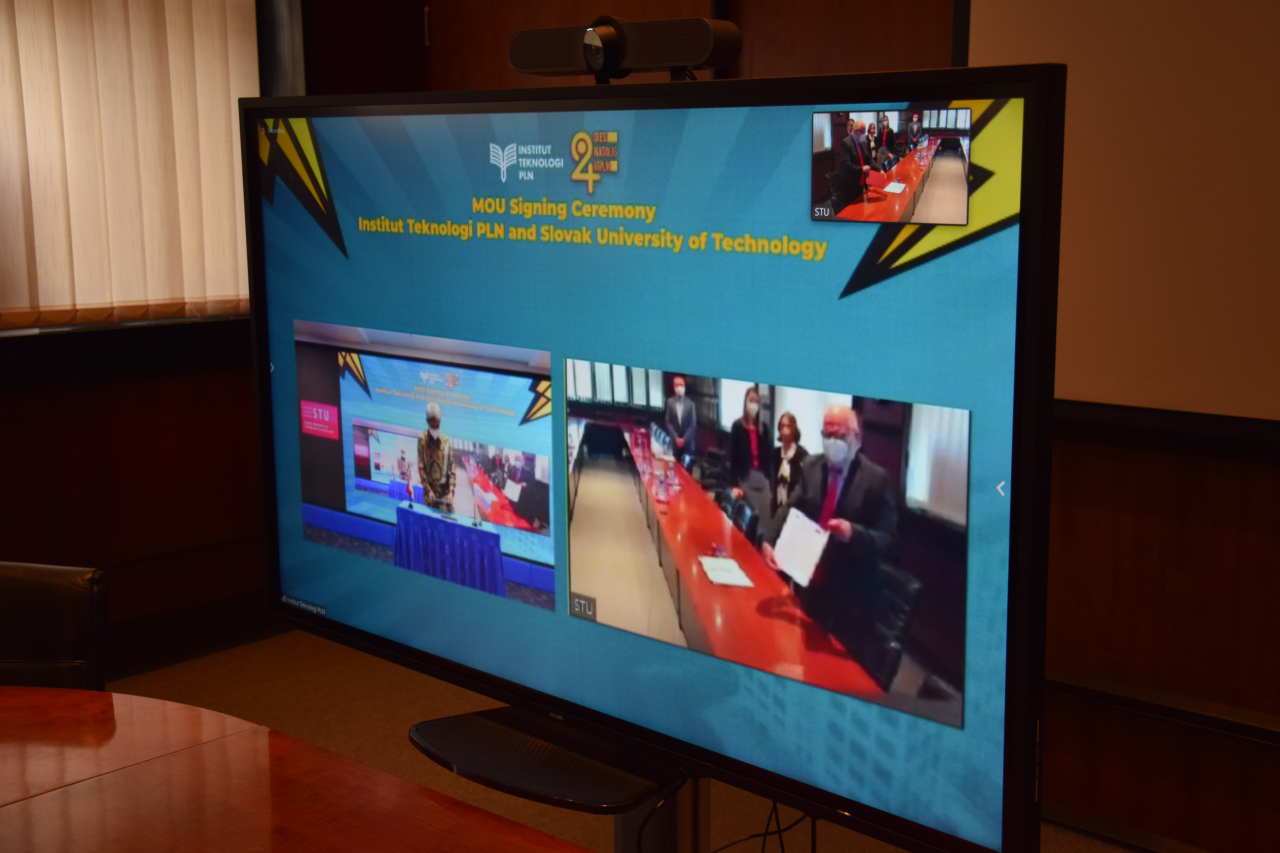 The Memorandum defines the following potential areas of cooperation between STU and IT-PLN: exchange of information, knowledge and materials, joint research, international conferences, exchange of students and lecturers, development of educational and community services, and other related areas of mutual agreement in the future. The agreement is valid for three years and can be automatically prolonged. In his online speech, Rector Iwa Garniwa Mulyana K. thanked for the opportunities provided by the cooperation between the two universities. He introduced the Institut Teknologi - PLN established in 1998 and comprising four faculties: Faculty of Electricity and RES, Faculty of Power Technology and Entrepreneurship, Faculty of Infrastructure and Regional Technologies and Faculty of Power Telematics.
PLN's vision is to become a modern, independent, top-class international university in the field of the power and environmental technologies.
Rector Moravčík presented the Slovak University of Technology, its faculties and excellent research workplaces. He invited the IT-PLN Rector to visit them as soon as possible. He also highlighted the potential for student and teacher mobility within the Memorandum. "Mobility is very important for young people, as it provides them with the opportunity to experience other countries and cultures," he said.
Pribadi Sutiono, the Ambassador of the Republic of Indonesia congratulated both parties on signing the Memorandum, welcoming it on behalf of the Indonesian government as a positive element of cooperation and cultural exchange between the Republic of Indonesia and Slovakia.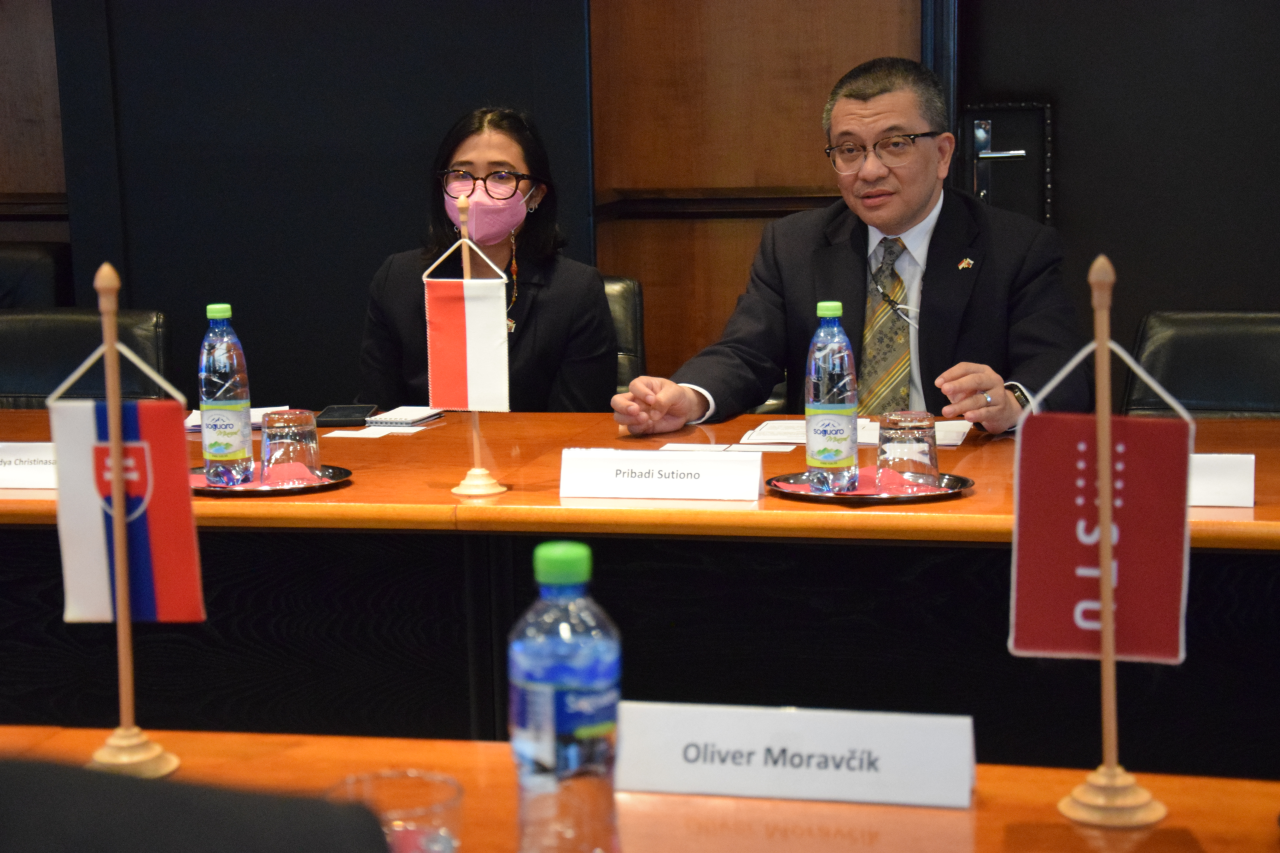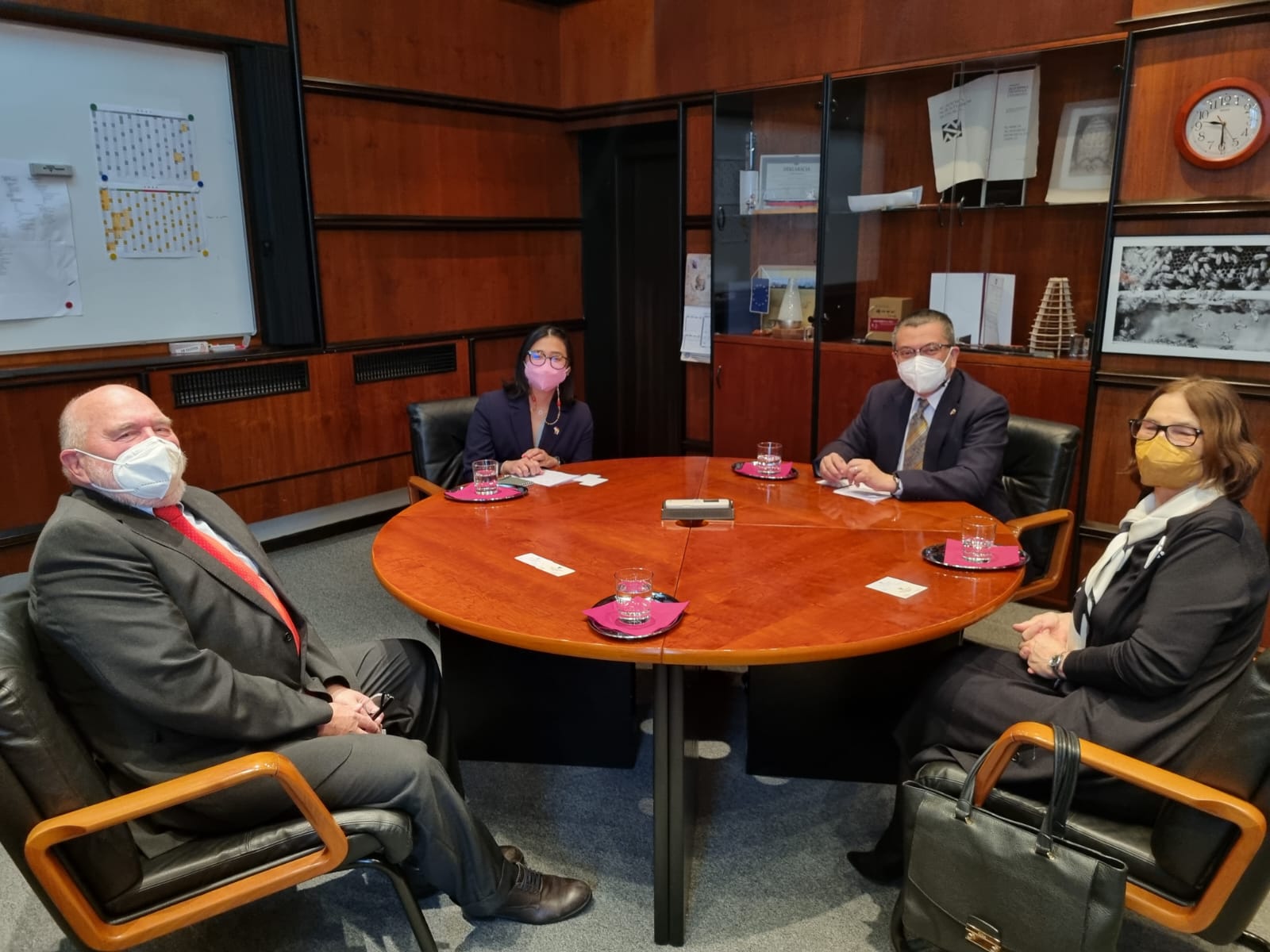 Before the ceremony itself, Rector Moravčík met with the Ambassador at a short meeting attended also by Ľubica Vitková, the Vice-Rector for Promotion and Foreign Affairs, who mediated the contact between the two universities.