Slovak University of Technology has decided to accept incoming Erasmus students in the autumn semester in the academic year 2020/2021.
Here is the latest update on study options during autumn semester 2020 at STU.
You can study ​in person​ at STU (​physical attendance​ at lectures, seminars, labs).

If the situation with COVID-19 does not allow you to come to STU, you can study

from your home country and attend ​virtual lectures​. Please note that this will not be

possible with seminars and labs.

In case of any restrictions due to COVID-19, STU may change physical lectures to

virtual lectures during the semester.
Accommodation
STU student dormitories are at your disposal, however, due to the situation with COVID-19 you will be accommodated under certain hygienic conditions that will be specified in the second half of August 2020 (we are currently dealing with various possibilities how to provide safety and health to all the students at the dormitories). We will be informing you about the conditions.
Entry restrictions
Please stay updated about the current situation with COVID-19 and follow the official regulations of your country and Slovakia's entry restrictions.
To this date (21.07.2020) Slovakia has no border restrictions with the following countries: Australia, Austria, Belgium, China, Croatia, Cyprus, Czech Republic, Denmark, Estonia, Faroe Islands, Finland, France, Germany, Greece, Iceland, Ireland, Italy, Japan, Lichtenstein, Lithuania, Latvia, Hungary, Malta, Monako, Netherlands, New Zealand, Norway, Poland, Slovenia, South Korea, Spain, Switzerland, United Kingdom.
For actual update please go to http://www.uvzsr.sk/
There are restrictions applicable to other countries (e.g. providing negative covid-19 test upon arrival, self-quarantine after the entry).
We believe the list of the countries without restrictions will be extended and you will be able to come for your study without any limitations.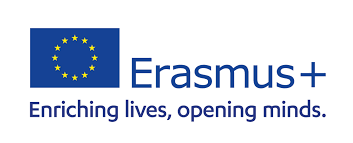 If you have any questions, don't hesitate to write to international@stuba.sk or ERASMUS+ Coordinator at your receiving faculty (you can find the contacts here).
Thank you for your cooperation and stay safe.
Department of International Relations
Slovak University of Technology in Bratislava