Linking science and society – the Slovak Technical University in Bratislava wants to face this challenge together with nine strong partner universities in Europe. The aim of the alliance "EULiST - European Universities Linking Society and Technology" is to make Europe tangible for all university members and students.
We want to cooperate with our EULiST partners in the field of studies, research and administration in order to realize the vision of a European university. Strong partners and close networks ensure our future viability in international competition.
Why EULiST?
The connection between society and technology is a key issue in many network initiatives. Society and technology are interconnected. Society creates the need for technological change, and technological progress affects the development of society. EULiST recognizes the need to train individuals who understand the technical problems of the future and the societal framework and dimensions for which technological solutions are designed. EULiST supports the integration and cross-pollination of science, technology, mathematics and social sciences.
Partners
In 2020, eight leading universities initiated the formation of an alliance (previously named EUST). In 2022, the EULiST - European Universities Connecting Society and Technology welcomed its tenth partner.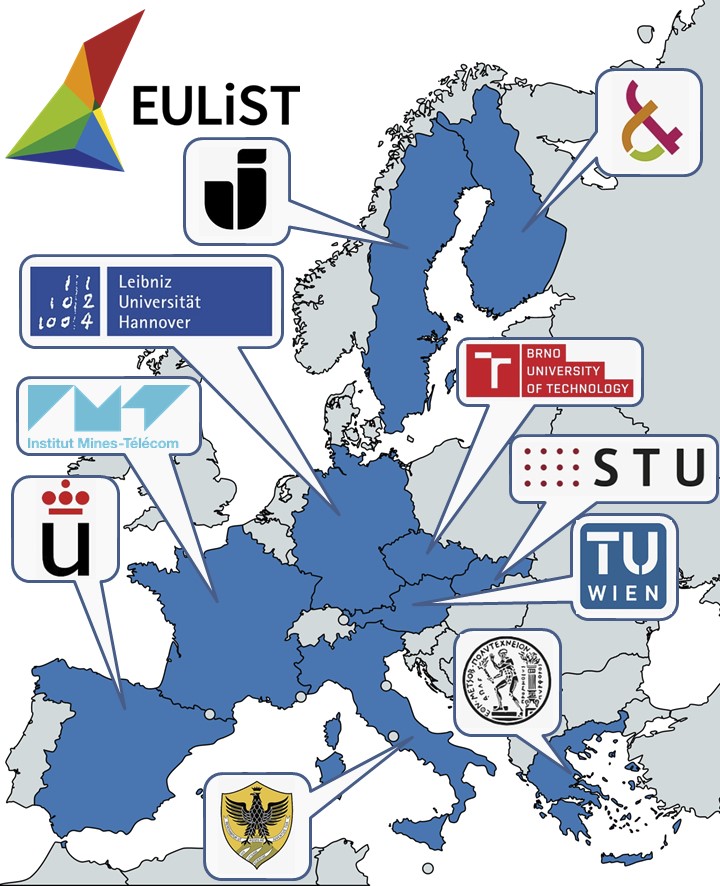 Goals
Educate multilingual, socially responsible European citizens who build and strengthen the link between science and society
Building an analogue and virtual EULiST European inter-university campus with a strong culture of diversity, inclusion and sustainability
Developing innovative, flexible and interactive teaching formats and curricula with close and sustainable integration of cutting-edge research
Establishing cross-border teams of students, scientists and regional actors who develop sustainable solutions for contemporary societal challenges in transnational, interdisciplinary and cross-sectoral constellations
Creating a cooperative network of knowledge and transfer between participating regions as scientific sites to support knowledge-based research, innovation and evidence-based policy-making.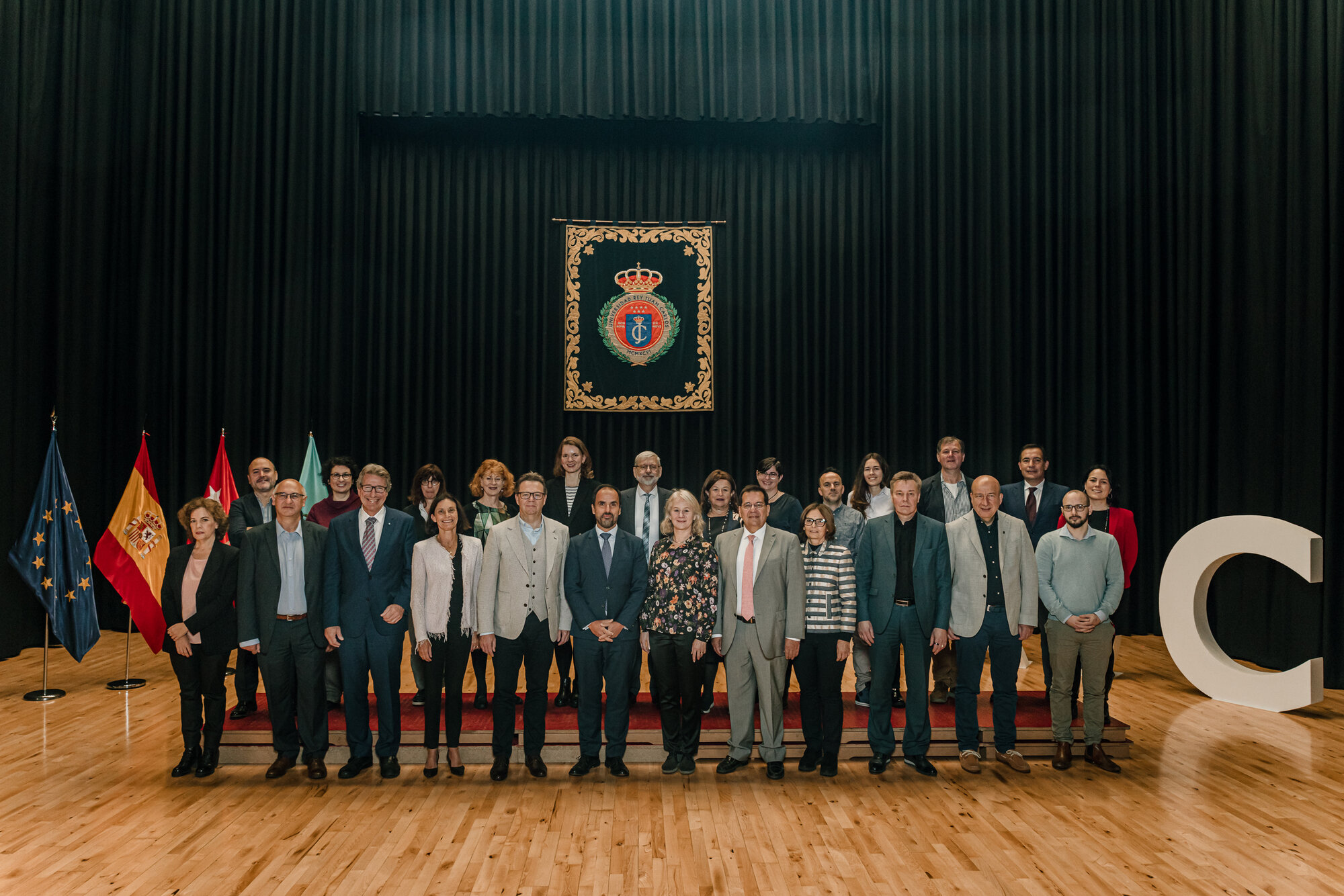 General Assembly in Madrid, October 2022.
EULiST Work Packages & Main activities
EULiST is an alliance of European universities that closely cooperate at various levels in strategic, educational, research and outreach activities, and intensive student and staff mobility is already underway. For logical organization and strategic achievement of goals, EULiST activities are divided into five work packages. In addition to smaller activities, each work package also has a main supporting activity its flagship.
About the European Universities Initiative
The European Universities are transnational alliances that will lead to the universities of the future, promote European values and identity and revolutionize the quality and competitiveness of European higher education. To achieve this important step forward, the initiative offers opportunities to support different models of cooperation for European universities through Erasmus+ calls for proposals.
Alliances of European Universities

they include partners from all types of higher education institutions and cover a wide geographical range across Europe

are based on a shared vision of a long-term strategy focused on sustainability, excellence and European values
offer student-centred study programs co-delivered across university campuses, where different student organizations can create their own programs and experience mobility at all levels of study
adopt a challenge-based approach whereby students, academics and external partners can work together in interdisciplinary teams to tackle the biggest challenges facing Europe today
Find out more about the European Universities Initiative at European Education Area.
Opportunities for STU students and employees within the EULiST alliance
Since the signature of multilateral agreement between partner universities STU has been able to offer wide variety
of activities which allows our students, researchers, lecturers and staff:
student mobilities
staff mobilities
Blended Intensive Programs (BIPs)
student trainings (after agreement)
staff trainings (after agreement)
summer schools (after agreement)
other various activities
In case of interest in mobility - contact our International relations department via e-mail international@stuba.sk.
Do you have an idea and would you like to carry out a specific project, BIPs, or any other activity with any of
our partners? Contact our local EULiST coordinator at natalia.gurska@stuba.sk to get connected.
STUDENT OPPORTUNITIES: keep up-to-date with the various student opportunities on the EULiST central webpage.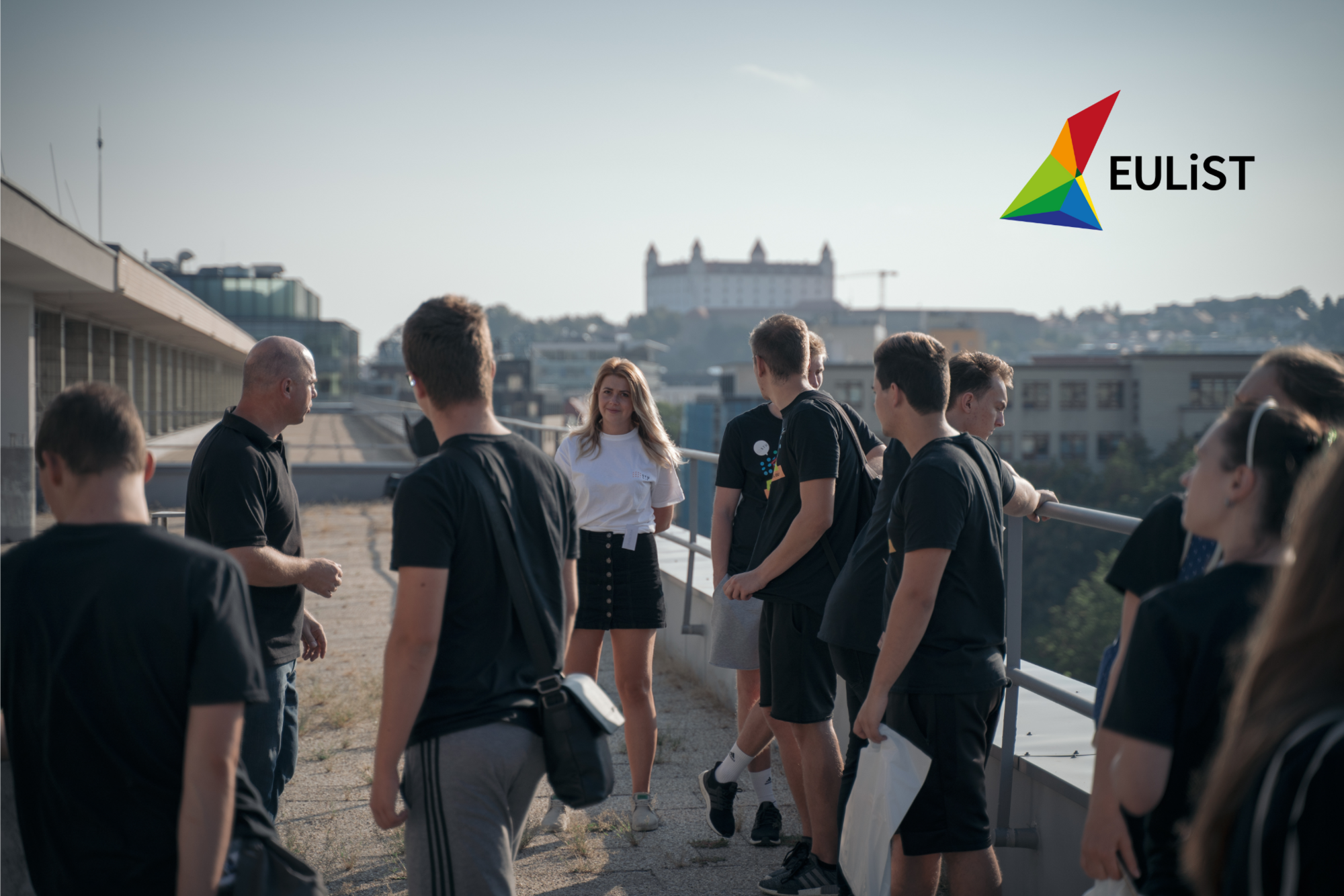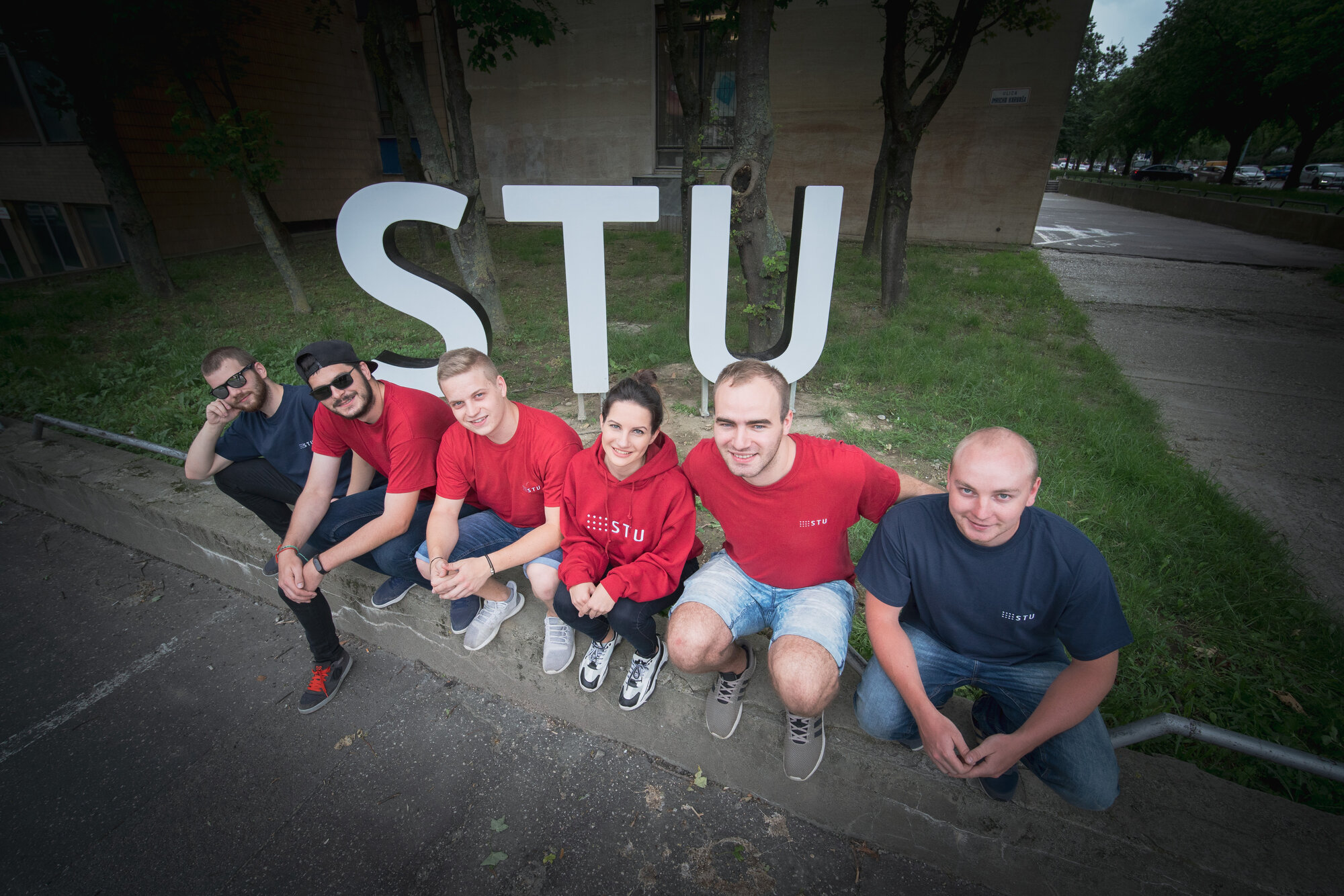 ---
EULiST News
Read about: EULiST STU brochure
Read about: EULiST STU leaflet
STUDENT OPPORTUNITIES: keep up-to-date with the various student opportunities on the EULiST central webpage.
---
Local coordinator for Alliance EULiST
Department of International Relations
Responsible person at STU
prof. Ing. arch. Ľubica Vitková, PhD.
Vice-rector for propagation and foreign affairs
You can read more about EULiST alliance at the central webpage EULiST.University.